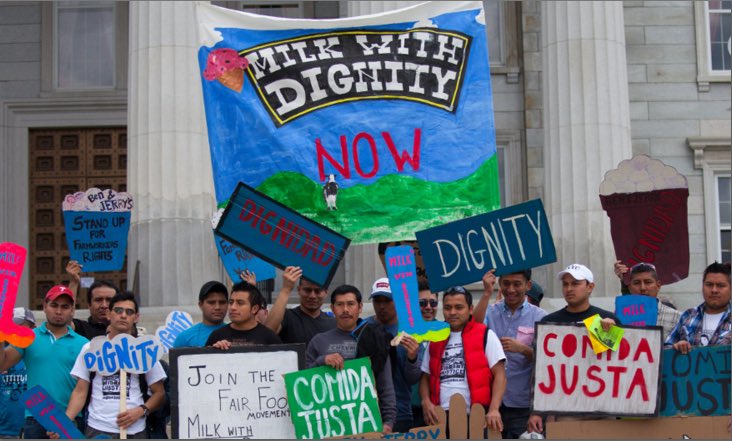 This weekend, foreign dairy farm workers ( illegals ) marched on Ben & Jerry's Vermont factory demanding better pay and living conditions. "We can't wait anymore. We are going to pressure them and see what happens," says Victor Diaz, one of the farm workers. The June 17th March for Milk with Dignity marks two years since Ben & Jerry's first committed to join the program that was started by activist group "Migrant Justice" three years ago.
Ben & Jerry hired illegal immigrants who work harder and joined Milk with Dignity program in 2015, developed in 2014 by farm workers and the Vermont group Migrant Justice to ensure that farms provide them fair wages and working conditions and decent housing. Two years later, Ben & Jerry still not meeting their needs as the company is busy trashing President Trump for his immigration stance.
About 85 percent of the milk Ben & Jerry's uses comes from Vermont dairy farms. Vermont's Caring Dairy program promotes sustainable farming by offering farmers cash incentives for keeping up with best management practices.