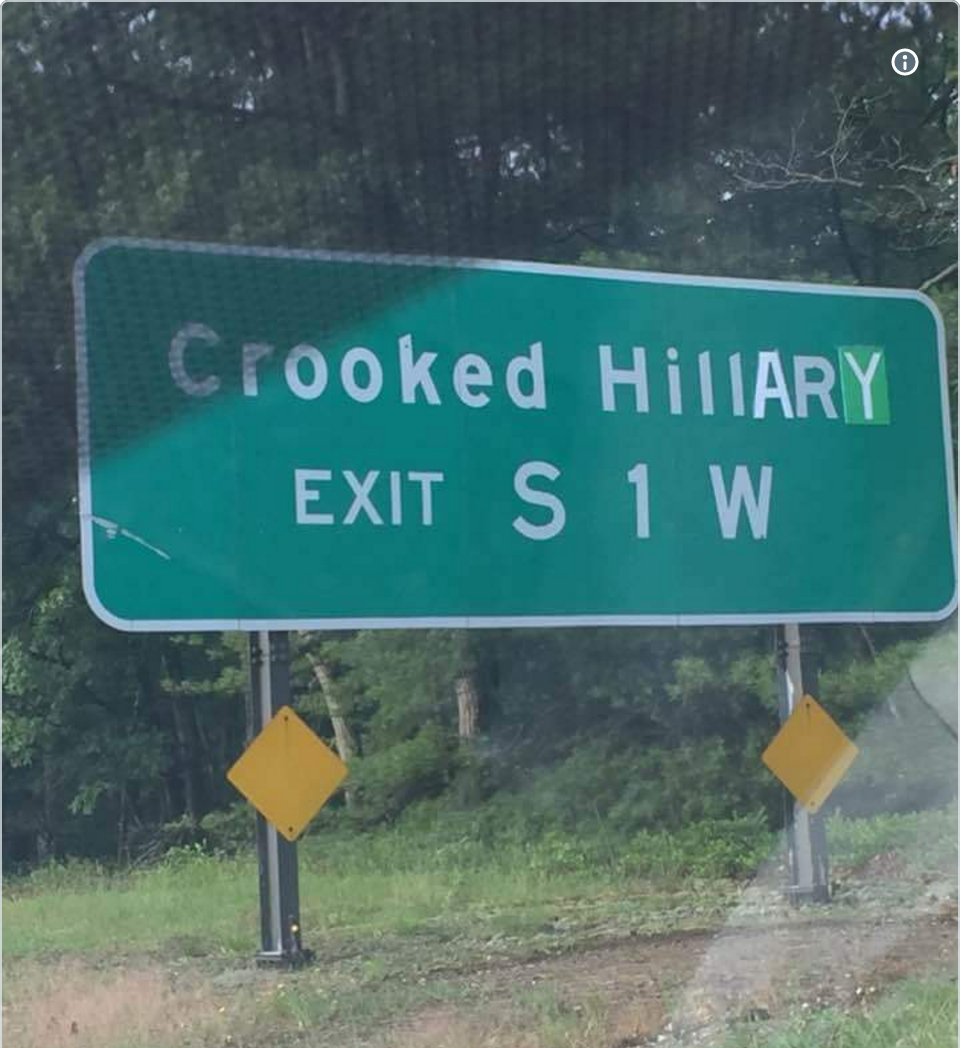 ( Fox News ) A sign marking the Crooked Hill Road exit off a suburban New York parkway has been vandalized to read "Crooked Hillary."
Newsday initially reported about the additional "A-R-Y" that was added to the sign on Sagtikos Parkway.
"Crooked Hillary," of course, is a moniker often used by President Donald Trump when referring to former Democratic presidential candidate Hillary Clinton.
The Department of Transportation didn't find the prank funny.
"As soon as we were notified about the graffiti yesterday morning, it was removed," a DOT spokesperson told Newsday. "Defacing public signs is illegal."