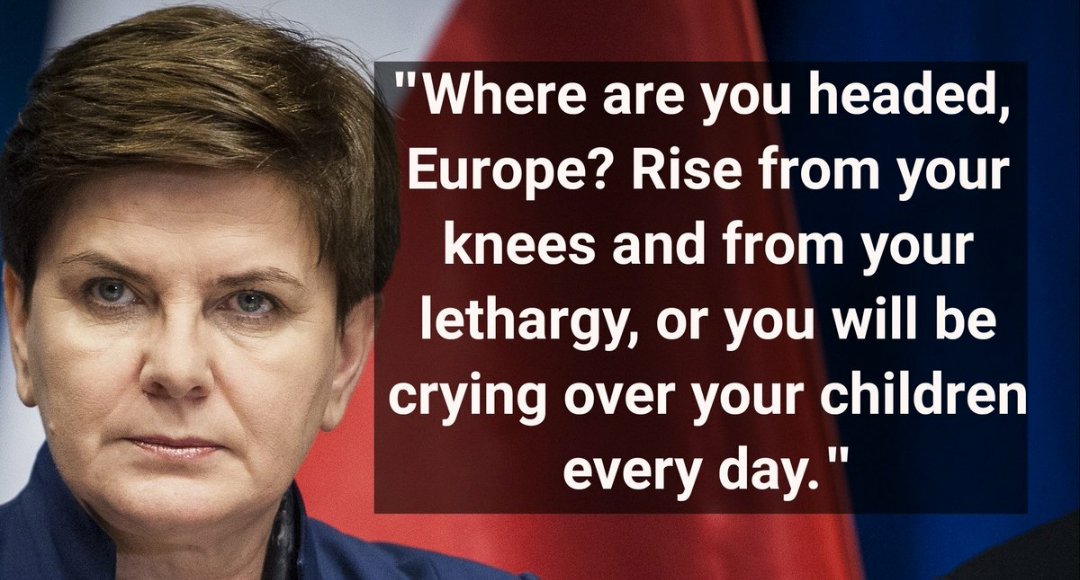 Poland's conservative Prime Minister Beata Szydło in reaction to EU threats to force her country to accept Muslim migrants or face massive fines. She asked the political elites:
'Where are you going, Europe? Get up off your knees. Get out of your lethargy. Otherwise you will be crying every day for your children.''
'All of us in this room have answer this question: Do we want politicians that claim we have to get used to  attacks.. or do we want strong politicians who can see danger'
''Poland will not submit to any blackmail on the part of the European Union'', Szydło stated during a parliamentary debate, adding that her Central European nation would not be participating in the ''madness of the Brussels elites.''
Poland, Hungary, the Czech Republic and Slovakia, forming the so called Visegrad Group, all oppose the imposition of Muslim migrants on their territories. The few with common sense are being bullied by Germany and the rest of EU.