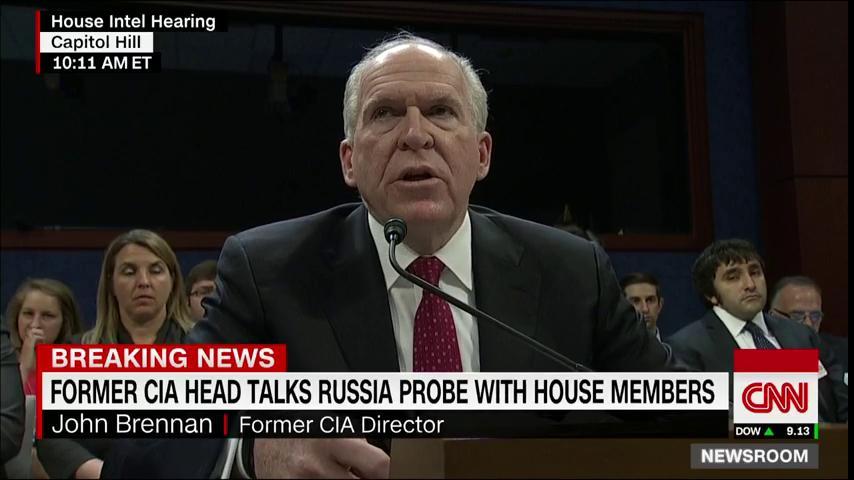 Former CIA Director, John Brennan testified before the House about so-called 2016 election Russia interference.
When Dem. Rep. Adam Schiff asked Brennan if Trump or his aides pressured the Intelligence Community to drop the Flynn investigation, his answer:
'No, sir".
Then Trey Gowdy asked Brennan specifically, "Did you have evidence of a connection between the Trump campaign and Russian state actors?"
Brennan: "As I said, Mr. Gowdy, I don't do evidence."
Brennan insisted that the Russians did interfere with the 2016 election because it's something that the Russians have done dating back to the 1960's and doesn't think it was worse this time around or if the CIA just has better tools now to pick up on election interference.