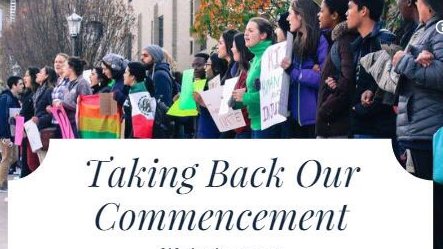 A Notre Dame activist group We StaND For is calling for students to join massive walk out during Vice President Mike commencement speech on Sunday.
We invite all Notre Dame students to help take back our commencement this coming Sunday! #WalkoutND
This is not the first time Notre Dame students had a graduation meltdown. In 1981, students protested President Ronald Reagan's commencement address and again in 2001, for former President George W. Bush's speech.
According to the Washington Examiner, the protest was organized by We StaND For, a student activist group.
The group reportedly claimed in a statement that Pence's policies as both governor and vice president have "marginalized our vulnerable sisters and brothers for their religion, skin color, or sexual orientation."
CBS News noted that Notre Dame alumni have donated about 500 rainbow flags to be distributed to the graduates.