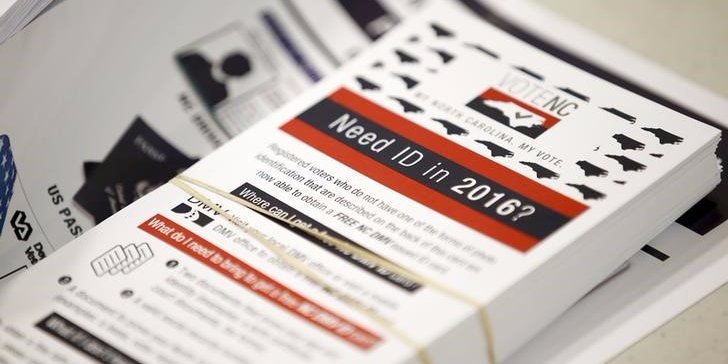 Democrats in Wisconsin are sobbing with vote suppression hysteria after new voter ID laws got  passed, requiring voters to now show  valid photo IDs heading into the election. Who doesn't have valid photo IDs today? EVEN ILLEGALS HAVE THEM! DUH!
The AP reported the news with racism twist or another voter suppression story as usual:
By one estimate, 300,000 eligible voters in the state lacked valid photo IDs heading into the election; it is unknown how many people did not vote because they didn't have proper identification. But it is not hard to find the Navy veteran whose out-of-state driver's license did not suffice, or the dying woman whose license had expired, or the recent graduate whose student ID was deficient — or Harris, who at 66 made her way to her polling place despite chronic lung disease and a torn ligament in her knee.

She had lost her driver's license just before Election Day. Aware of the new law, she brought her Social Security and Medicare cards as well as a county-issued bus pass that displayed her photo.

Not good enough. She had to cast a provisional ballot that ended up not being counted.