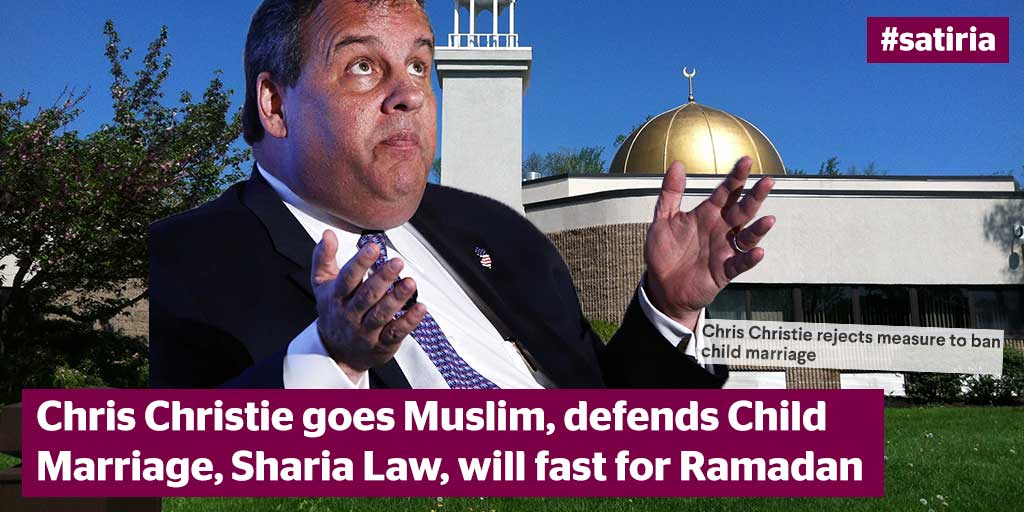 New Jersey almost passed a historic ban on child marriage – until it was blocked by Governor Chris Christie,  
citing religious freedom.
. Guess what religion allows child marriage? Islam.
"An exclusion without exceptions would violate the cultures and traditions of some communities in New Jersey based on religious traditions," the Republican governor wrote in a statement.
( Reuters) The governor of New Jersey declined to sign a measure into law on Thursday that would have made the U.S. state the first to ban child marriage without exception.
Republican Chris Christie, a supporter of President Donald Trump, said such a ban would conflict with religious customs.
Underage marriage is widespread in the United States, where about 170,000 children were wed between 2000 and 2010 in 38 of the 50 states where data was available, according to activists.