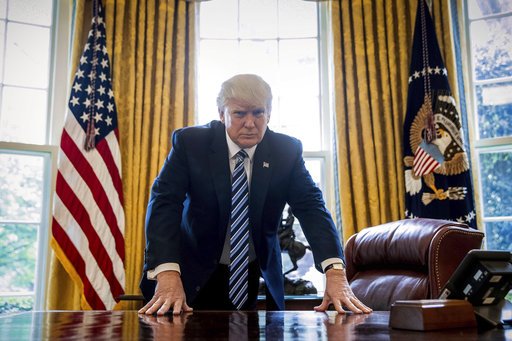 LOL! Donald Trump sure knows how to trigger the media and the Democrat Party into unhinged liberal meltdown. The President tweeted today: "James Comey better hope that there are no "tapes" of our conversations before he starts leaking to the press!"
And now the Democrats demand that Trump release the Trump-Comey tapes. Trump is learning how they play the game in Washington D.C. and he knows the media is the number one saboteur the Democrat Party uses in order to destroy and undermine the president at every turn.
Top House Democrats demanded the President turn over the tapes.
Today, after President Donald Trump tweeted "better hope that there are no 'tapes' of our conversations before he starts leaking to the press!" Rep. John Conyers, Jr., the Ranking Member of the House Committee on the Judiciary and Rep. Elijah E. Cummings, the Ranking Member of the House Committee on Oversight and Government Reform, sent a letter to White House Counsel Donald F. McGahn II to request copies of all recordings in possession of the White House regarding this matter.

In their letter, the Members also requested, "…all documents, memoranda, analyses, emails, and other communications relating to the President's decision to dismiss Director Comey—a decision which the President declared yesterday he planned to make "regardless of [the Deputy Attorney General's] recommendation"—and all discussions with Director Comey."