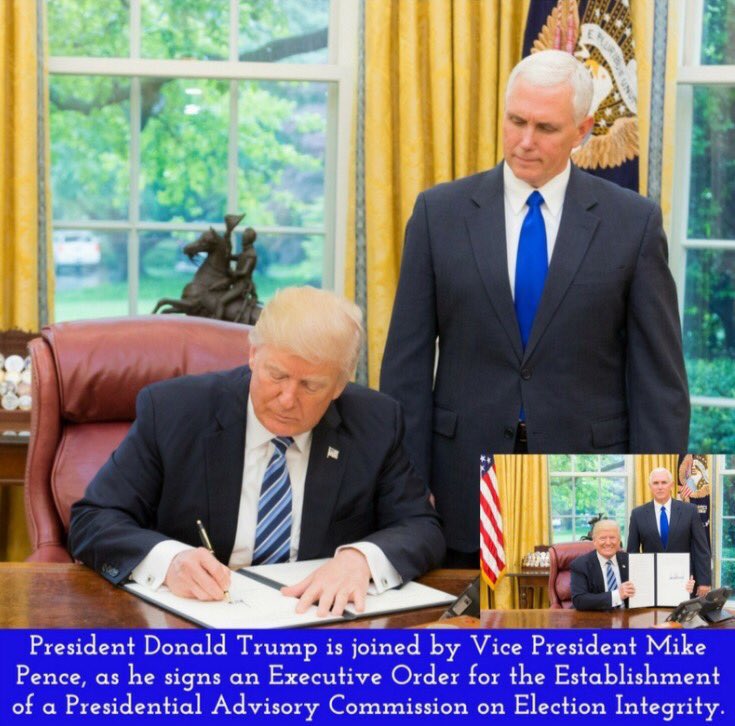 President Trump is about to sabotage one of Democrat Party's favorite tool during elections – their shameless, in-your-face voter fraud.
Donald Trump's new executive order:
'Presidential Executive Order on the Establishment of Presidential Advisory Commission on Election Integrity' – http://45.wh.gov/g3PRF1
From Daily Caller:
Donald Trump is expected to launch a commission on "election integrity" Thursday, following up on his unsubstantiated claim that 3 to 5 million people voted illegally in the last presidential election.
The president will sign an executive order directing the commission to review alleged voter fraud and voter suppression in the U.S. voting system. Vice President Mike Pence and Kansas Secretary of State Kris Kobach will head the commission.
"The Commission will review policies and practices that enhance or undermine the American people's confidence in the integrity of Federal elections," an official told The Daily Caller on background. "This will include reviewing laws and activities that lead to improper registrations, improper voting, fraudulent registrations, fraudulent voting, and voting suppression.
Read more: Here's What Trump Is Doing About Voter Fraud