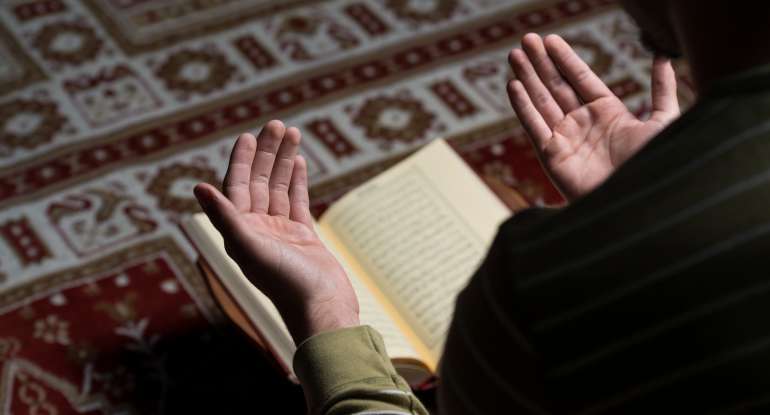 The Muslim whiners are whining again for more special treatment – they want prayer rooms!
Muslim employees are leading a march in front of the Amazon headquarters claiming that they are being discriminated against because Amazon doesn't provide prayer rooms to a few Muslim security guards employed by Amazon subcontractor, Security Industry Specialists. Each prayer is 10 minutes long plus the Muslim has to wash their hands and feet prior to praying. The thing is, Muslims can pray in later part of the day if they didn't pray earlier that day.
They know in western countries, when a Muslim whines, the infidels succumb to them. In the meantime, Muslim countries BAN Christians from worshiping in public, not allowed to build churches, carry a Bible or share their Christian faith.
Fox News reports:
Outraged Muslims are reportedly planning a May 1 demonstration at the Amazon headquarters in Seattle, Washington.

The company is under fire after several Muslim security guards demanded time and space to pray five times a day, while on the job.

The guards contend in a lawsuit filed this week that the subcontractor who employs them does not appropriately accommodate their faith and retaliates against those who speak out.

The Service Employees International Union and the guards allege that Amazon grants high-earning tech workers conference rooms to pray in, but they do not provide the same accommodation for contracted security officers during their law-mandated work breaks.

Amazon and the security contractor have refuted the allegations.