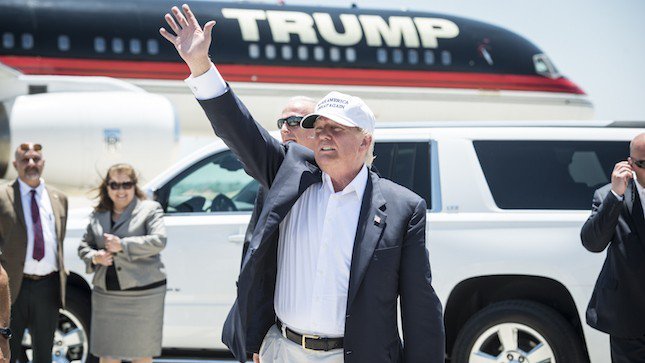 Why the media and Democrats hate Donald Trump? Because he's succeeding where Barack Obama failed – the economy! Trump revving up the economy is the most hated sight, the most disgusting, the most unacceptable, the most heinous, the most scary, as far as liberal media and the Democrats are concerned. To create an ugly narrative, the media latched on to fake Russia news because the last thing they want is to cover the good economic news under Trump's new administration.
Since Trump took office, nothing but great news on jobs, economy and stock market. Except for retail market, real estate, construction, manufacturing and other sectors are enjoying a new surge, with some in historic proportion – and that's what makes the liberal media and the Democrats puke 24/7.
Under Obama, manufacturing industry suffered like a crippled, wounded dog. With Trump, it's different and the optimism is soaring high ( Link : Trump: Manufacturing 'Optimism' Hits '20-Year Record High' | The … )
Eric Bolling of Fox News gave Trump an 'A' for economy. The liberal media? silent as crickets.
…making America better is what he is doing.  Jobs which were planned for deportation are staying put and criminal illegals who were planning on staying put are being deported.  The economy is roaring back to life.  Consumer confidence this week topped the 16 year high not seen since before 9-11.  Home prices spiked to a 31 month high as well.  And get this, yesterday [March 31] ended the first Quarter.  Want a report card for Trump's first Quarter, just open up your 401k statement.  That will put a new smile on your whole family's face.

So ignore the elite media who are busy buzzing the hive for controversy.  They really don't matter and there is isn't one.  Give the man a chance. He's doing great.  What really matters to American families is the economy, and on that he gets an 'A'."