Malia Obama, 18 and intoxicated, attacks Gateway Pundit reporter Lucian Wintrich at an exclusive Soho club in New York. According to Wintrich, after confirming his identity, the former first daughter screamed at him:
 I'm not even joking, I'm no @CNN #fakenews, Malia Obama just screamed at me after confirming my identity – one off my bucket list.
Where are the absentee parents? Oh, Barack is in a Polynesian island right now and Madame Mochelle is missing in action. Hey liberal media, any take on this?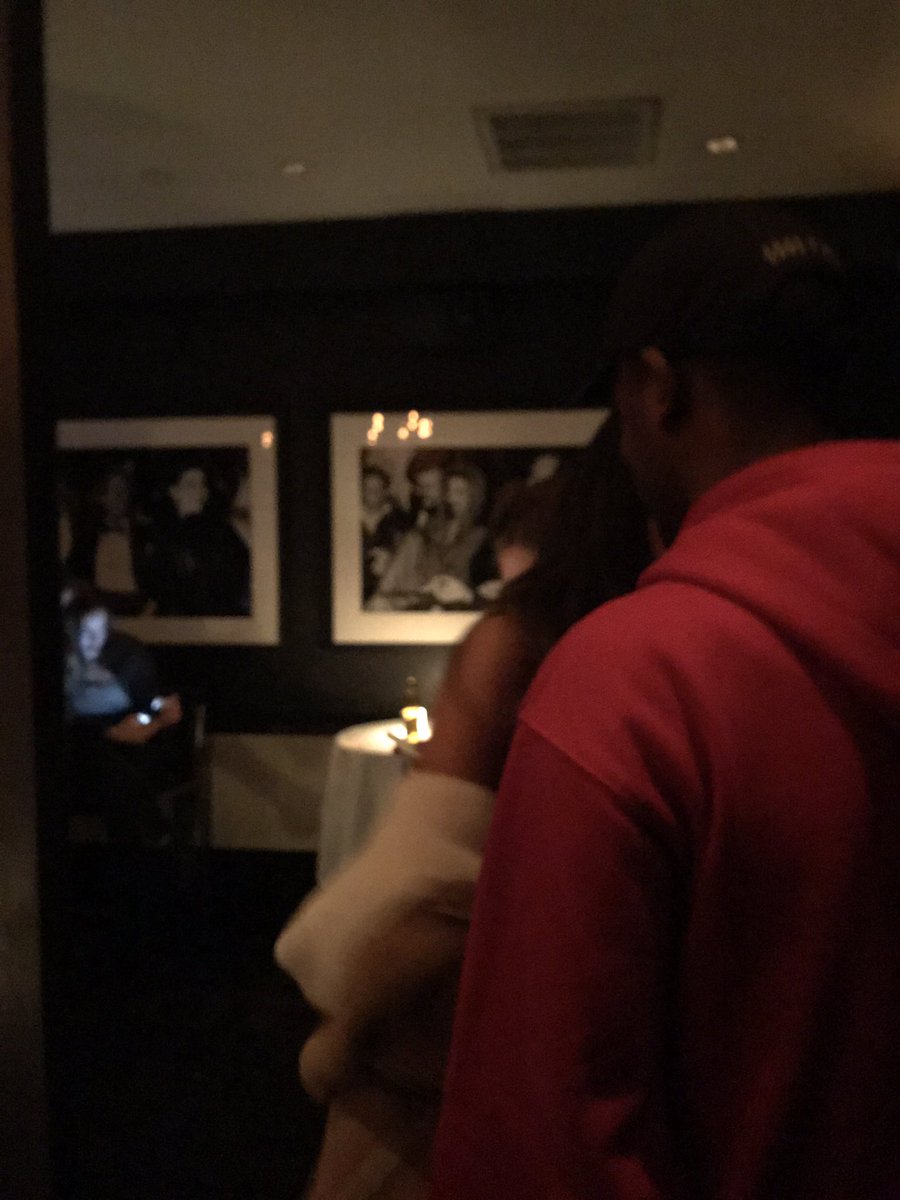 Party Girl Malia Obama FREAKS OUT & Accosts White House Correspondent Lucian Wintrich at Exclusive NY Lounge
Gateway Pundit – Saturday, March 25, 2017, found Malia Obama, the 44th President's oldest daughter, at the Parlor, an exclusive Soho club, for a 21-and-over, alcohol-fueled event. The minor had been rubbing shoulders with other guests all night until she spotted the Gateway Pundit's own White House correspondent Lucian Wintrich.
Multiple witnesses watched as Malia Obama, Obama's oldest daughter, ran up to Wintrich with the intent of stirring up controversy. Wintrich believes at the point of altercation she was intoxicated, which should bring everyone back to those other moments of infamy when Barrack's daughter decided to "act out".
Wintrich attempted to snap a picture of Malia before she ran up to him furious. She asked Wintrich to confirm who he was before accosting him and saying: "If you wanna have a conversation, let's sit down, let's have a real conversation."
Wintrich responded in kind by welcoming the invitation: "Absolutely. Let's sit down and have a conversation."
This positive response from Wintrich sent Malia into a tailspin with the former President's daughter saying, "I think you're disgusting."
She was quickly escorted away by her personal security. Wintrich was able to capture this photo of Malia's elbow
Wintrich and company claim that Malia was shouting both at him and others and seemed to be visibly unhinged. Wintrich currently is in New York packing his stuff for D.C. and the Briefing Room and was hoping for a civil night out when the incident went down. Luckily for Malia, her security was there to keep her from doing something even more reckless.
READ MORE: Party Girl Malia Obama FREAKS OUT & Accosts White House Correspondent Lucian Wintrich at Exclusive NY Lounge
The Wild Child – like father, like daughter eh!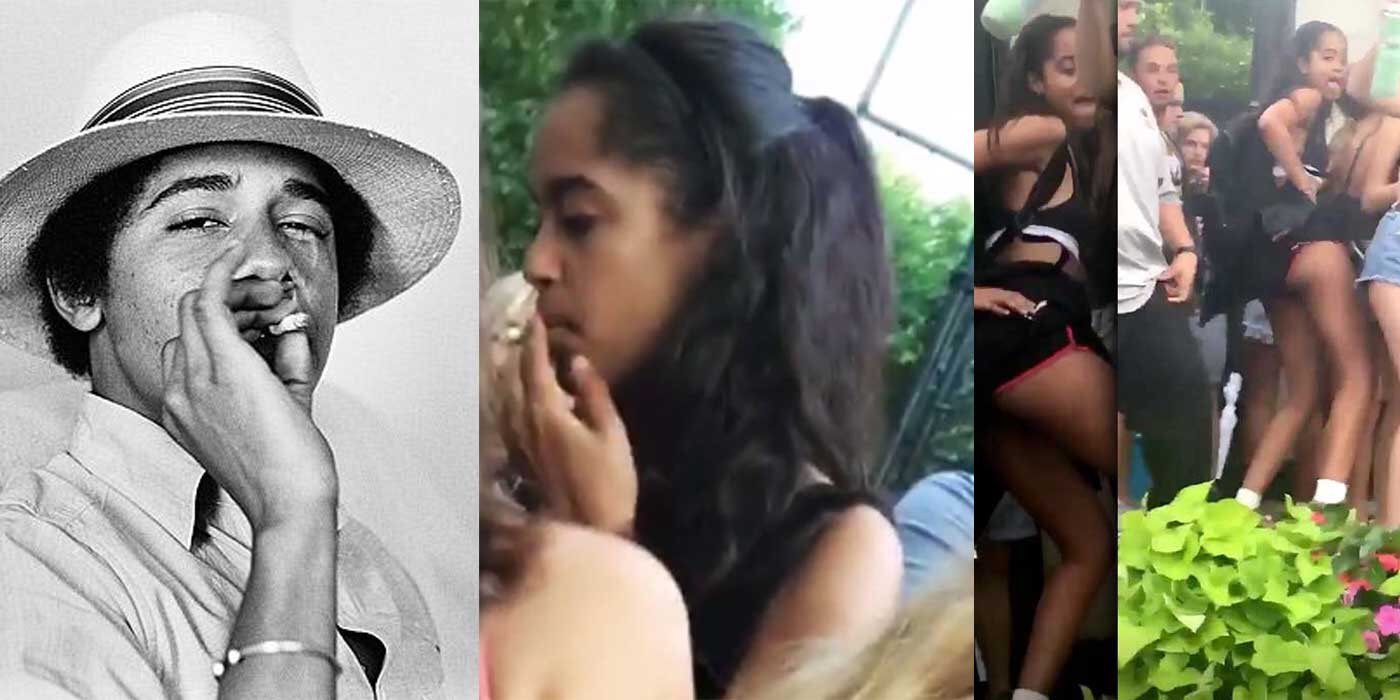 Twerking and smoking weed at a music festival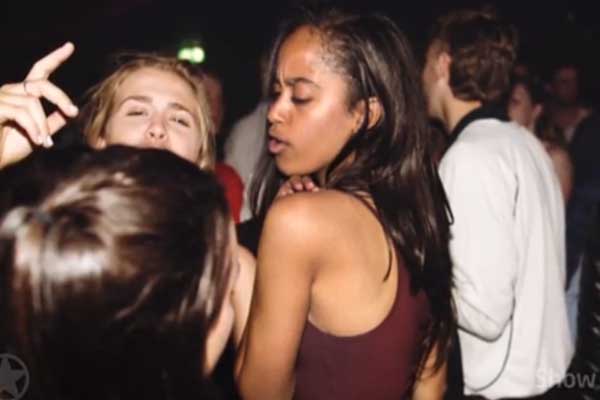 Her 2016 summer vacation in Amsterdam!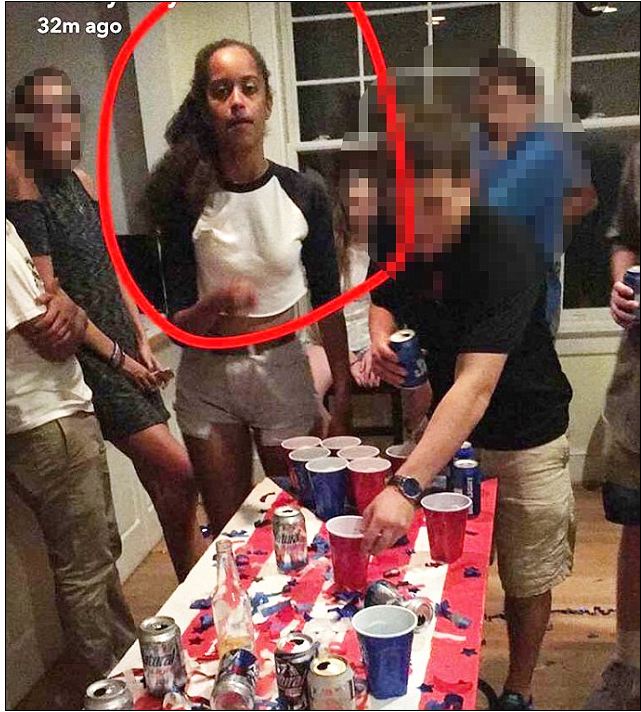 Malia's beer pong