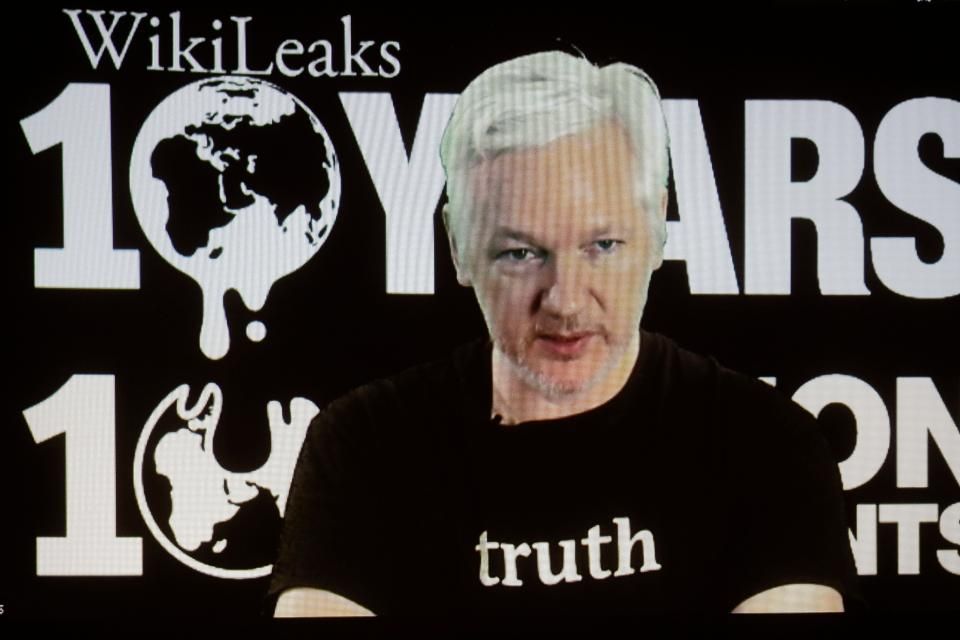 WIKILEAKS: CIA BUGS 'FRESH FACTORY' iPHONES, USES NIGHTSKIES TOOL TO HACK, MONITOR AND REMOTELY CONTROL iPHONES WITHOUT YOU KNOWING IT.
From Heavy: WikiLeaks Vault 7 Leak Claims CIA Bugs 'Factory Fresh' iPhones
A new WikiLeaks Vault 7 leak titled "Dark Matter" claims, with unreleased documents, that the Central Intelligence Agency has been bugging "factory fresh" iPhones since at least 2008. WikiLeaks further claims that the CIA has the capability to permanently bug iPhones, even if their operating systems are deleted or replaced.

The documents are expected to be released in the next 24-hours. The announced was made after a "press briefing" that WikiLeaks promoted on its Twitter.
From RT: CIA's NightSkies tool can hack, remotely control iPhones without user knowing
WikiLeaks has revealed the CIA's alleged ability to infiltrate and control iPhones through a tool called NightSkies, which is physically installed onto factory fresh iPhones and allows the CIA to monitor and download files from targets' phones undetected.

The revelation is part of WikiLeaks' latest Vault 7 release named 'Dark Matter.'

NightSkies works in the background and grants "full remote command and control,"to the CIA, allowing it to upload and download files from iPhones, including details from the owner's phonebook, text messages and call logs, and to execute actions on the phones as it wishes.

In the press release regarding the latest 'Vault 7' leak, WikiLeaks claims that NightSkies "is expressly designed to be physically installed onto factory fresh iPhones."

A 2008 document featured in the release explains that NightSkies v1.2 must be physically installed and will only start beaconing information once the user starts to use the phone.
READ MORE: #Vault7: WikiLeaks releases 'Dark Matter' batch of CIA hacking tactics for Apple products