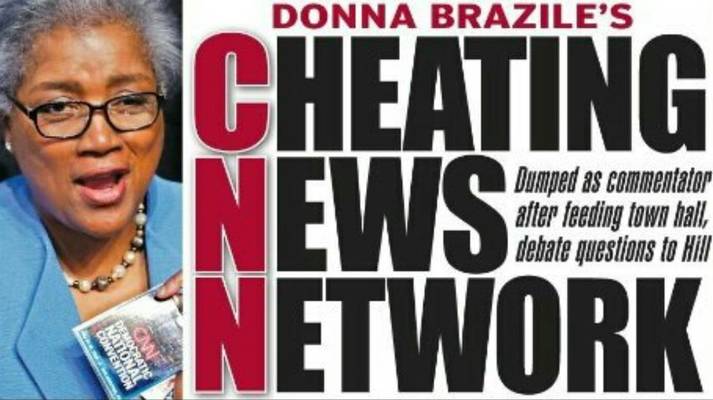 CNN contributor and DNC Chairwoman Donna Brazile finally admits that she did indeed forward town hall questions to Hillary's camp in advance.
Fox News reports:
In an essay for Time published Friday, called "Russian DNC Narrative Played Out Exactly As They Hoped," the Democratic strategist said she had in fact passed on topics, despite saying she had not when her communications with the campaign were leaked by WikiLeaks in October.

"[I]n October, a subsequent release of emails revealed that among the many things I did in my role as a Democratic operative and D.N.C. Vice Chair prior to assuming the interim D.N.C. Chair position was to share potential town hall topics with the Clinton campaign," she wrote.

In October, emails from Clinton campaign Chair John Podesta's account were released by WikiLeaks showing that Brazile – then a CNN contributor – had forwarded questions ahead of a March primary debate.