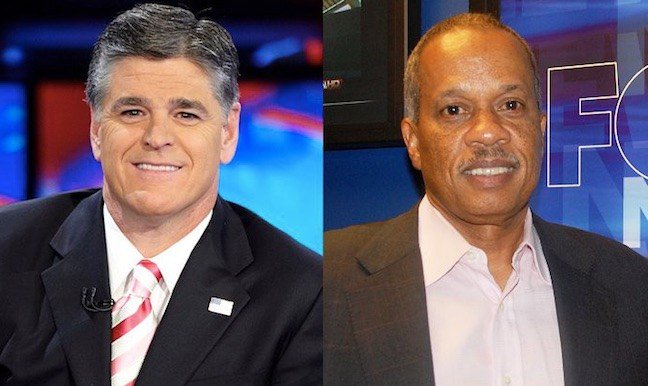 An eyewitness to the encounter told DailyMail.com that Hannity was showing his unloaded gun to Williams because Williams asked him to.
( Daily Mail ) Fox News anchor Sean Hannity went on the defensive on Thursday night as claims emerged that he pulled a gun on guest contributor Juan Williams last year.
Hannity pointed a gun at Williams after a segment and even trained a laser target on the political analyst's body according to three unnamed sources cited by CNN Money.
That led to an extended Twitter spat between Hannity and the article's author as well as other journalists, leading to him exploding: "It NEVER HAPPENED.'
READ MORE: Sean Hannity furiously denies CNN report he pointed a GUN at liberal commentator Juan Williams after a particularly feisty Fox News interview