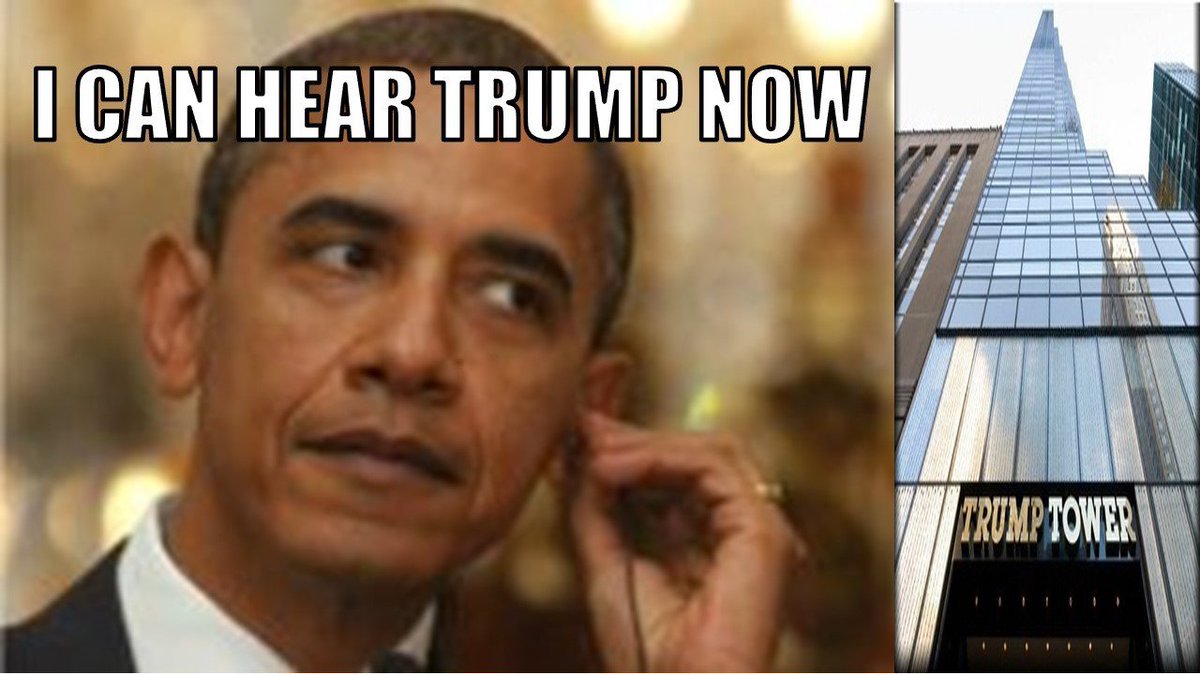 So loser Obama has been eerily quiet since Trump took office. Well, he doesn't need to say anything because his sabotage machines are the ones busy creating noises against Trump and secretly doing all his dirty works to derail the Trump administration by leaking here and there so-called Russian scandals gathered after wiretapping Trump Tower last year. Aside from other sinister motive, I bet Obama is still angry with Trump about the birther issue and maybe this is a  revenge.
---
( Breitbart ) A number of other former Obama administration officials do not deny that such a wiretap existed. They just deny that the White House or Obama himself would have approved it or ordered it, and say that the Department of Justice would have sought it in consultation with a foreign intelligence surveillance, or FISA, court.
Obama's former speechwriter Jon Favreau tweeted that he would warn reporters against saying there was no wiretap.
And Favreau endorsed a Twitter feed that laid out the reporting about the existence of the wiretaps, which cited reporting from Louise Mensch, formerly of Heat Street, and The Guardian that the Obama DOJ had sought a FISA court approved surveillance warrant for Trump Tower back in the summer of 2016 that was denied but received a narrower focused warrant in October.
David Axelrod, another former Obama adviser, tweeted that such a wiretap would receive court approval "for a reason." –  If there were the wiretap @realDonaldTrump loudly alleges, such an extraordinary warrant would only have been OKed by a court for a reason.
READ MORE: Non-Denial 'Denial': Obama Response to Trump 'Wiretap' Claim Raises More Questions