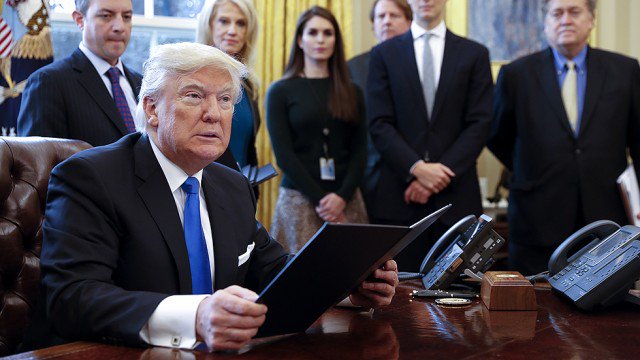 I wonder how many residing moles in the White House are leaking info to the liberal media to create scandals for Trump administration. Now top GOP officials are calling for FBI to investigate.
On Tuesday morning President Trump tweeted out: "The real story here is why are there so many illegal leaks coming out of Washington? Will these leaks be happening as I deal on N.Korea etc?"
From Fox News:
Asked Tuesday morning whether the leaks were targeted, coordinated and possibly a violation of the law, Flynn told Fox News: "Yes, yes and yes."
Top Republicans in Washington D.C. are wanting an assessment of the recent leaks in order to put an end to them.
From Fox News:
The Republican leadership of the House Intelligence Committee wants the FBI to do an assessment of recent media leaks that have revealed details of sensitive discussions involving key Trump administration officials.

"We are going to be outlining all of our concerns over the last 60 days that appear to all be related, maybe even coordinated in some ways," committee Chairman Devin Nunes, R-Calif., told Fox News. "I am going to be asking the FBI to do an assessment of this to tell us what's going on here because we cannot continue to have these leaks as a government."

The leaks include reported details from phone calls between President Donald Trump and the leaders of Australia and Mexico; from the intelligence community investigation into Russian interference in the U.S. presidential campaign; and most recently from conversations between National Security Adviser Mike Flynn and the Russian ambassador to the U.S.