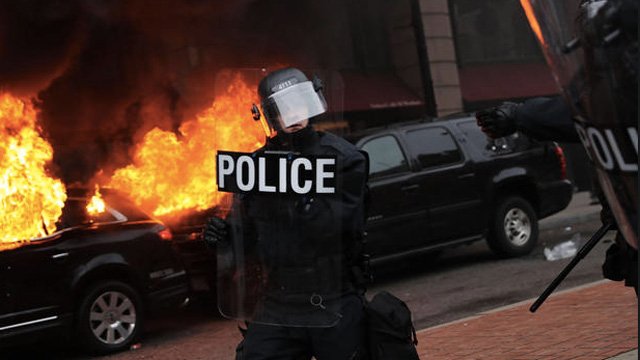 ( Daily Wire ) NBC News has reported that 209 people have thus far been indicted over felony rioting charges, meaning they face a fine of up to $25,000 and a maximum of 10 years in prison.
The Washington Post reported that 230 people were arrested during President Donald Trump's inauguration on January 20, with several cases being subsequently dismissed.
….Defense attorneys for the accused have said that many of their clients are college students who live outside of the Washington, D.C., Maryland, or Virginia.
READ MORE: Over 200 Inauguration Day Rioters Indicted