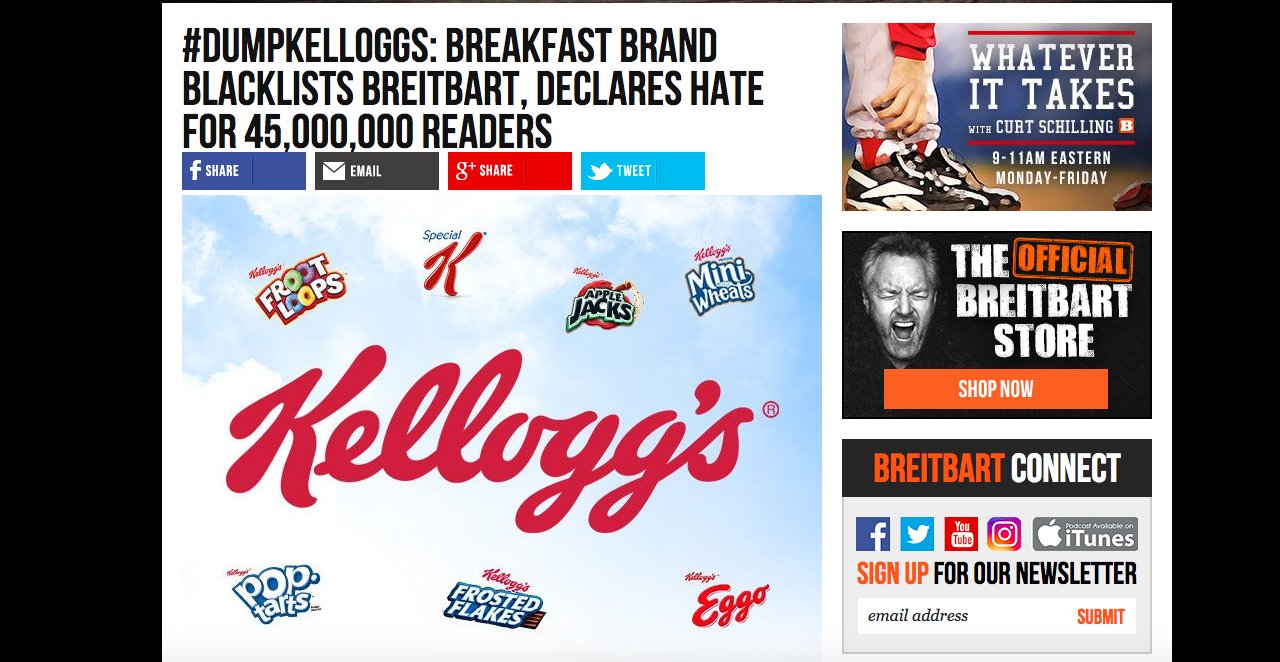 Target and Kelloggs got hit hard financially for politicizing business. Now there's a Nordstrom boycott from women across the country disgusted by their unfair treatment of Ivanka Trump. The question now, could Nordstrom be next? Hope so.
( Breitbart ) Last year, Kelloggs decided to remove ads at Breitbart after pressure from liberals. In response,  Breitbart News launched its #DumpKelloggs petition, which has been signed by more than 430,000 people.

News today: Kellogg's is shutting down 39 distribution centers across the country, the embattled cereal giant announced this week.

READ MORE: Kellogg's Layoffs Could Top 1000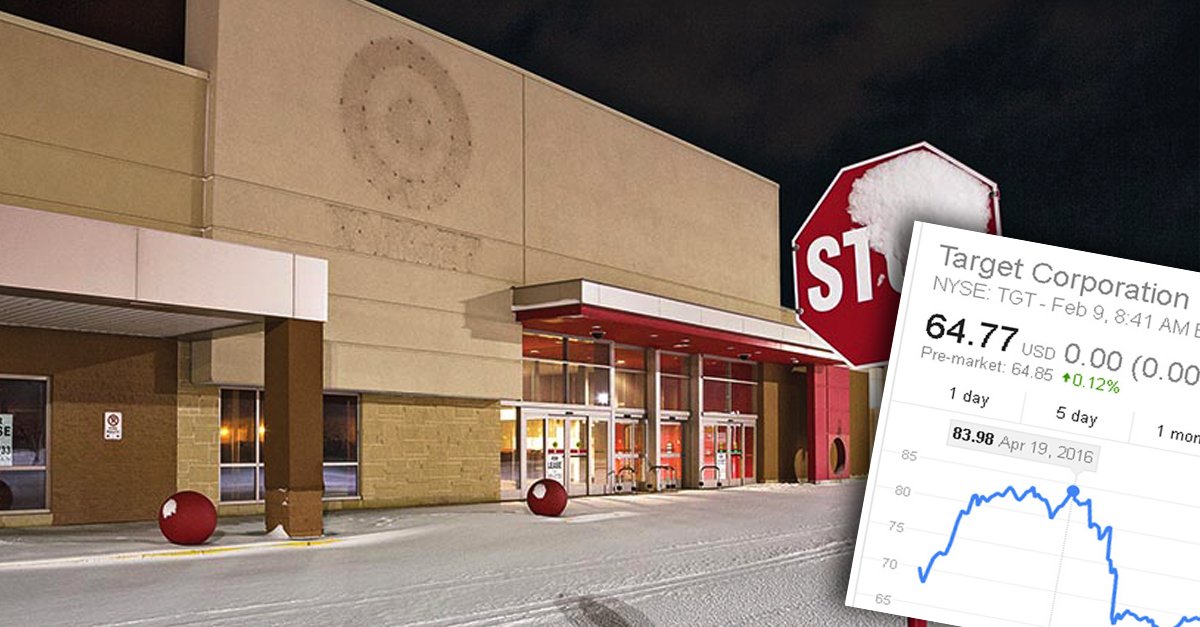 Target courageously announced their transgender bathroom last year believing the whole country, being under eight years of Obama non-stop gaydoctrination, would rejoice at such progressive breakthrough in the retail industry. To their shock, millions decided to boycott the store resulting to an unexpected financial blow  they did not see coming.
( Breitbart ) Target announced the end of two projects as the stock price hit $64.77 at market close on Feb. 8. That's down from $83 when the boycott began once the company made its transgender policy change on April 19. The stock price drop has slashed roughly $10 billion from the company's value on Wall Street.

Target announced it was shutting down a project billed as the "Store of the Future."

READ MORE:

Target Abruptly Shuts Expansion Projects amid Boycott…

…Stock Value Down $10B Since Start of Trans Bathroom Fight
( Breitbart ) Retail department store Nordstrom's decision last week to cut first daughter Ivanka Trump's fashion line has sparked a tremendous backlash from consumers—especially women—who say the company's move has led them to boycott the store and cut up their Nordstrom's cards.
READ MORE: Exclusive: Women Nationwide Cut Up Nordstrom's Cards, Plan Boycotts After Political Decision to Drop Ivanka