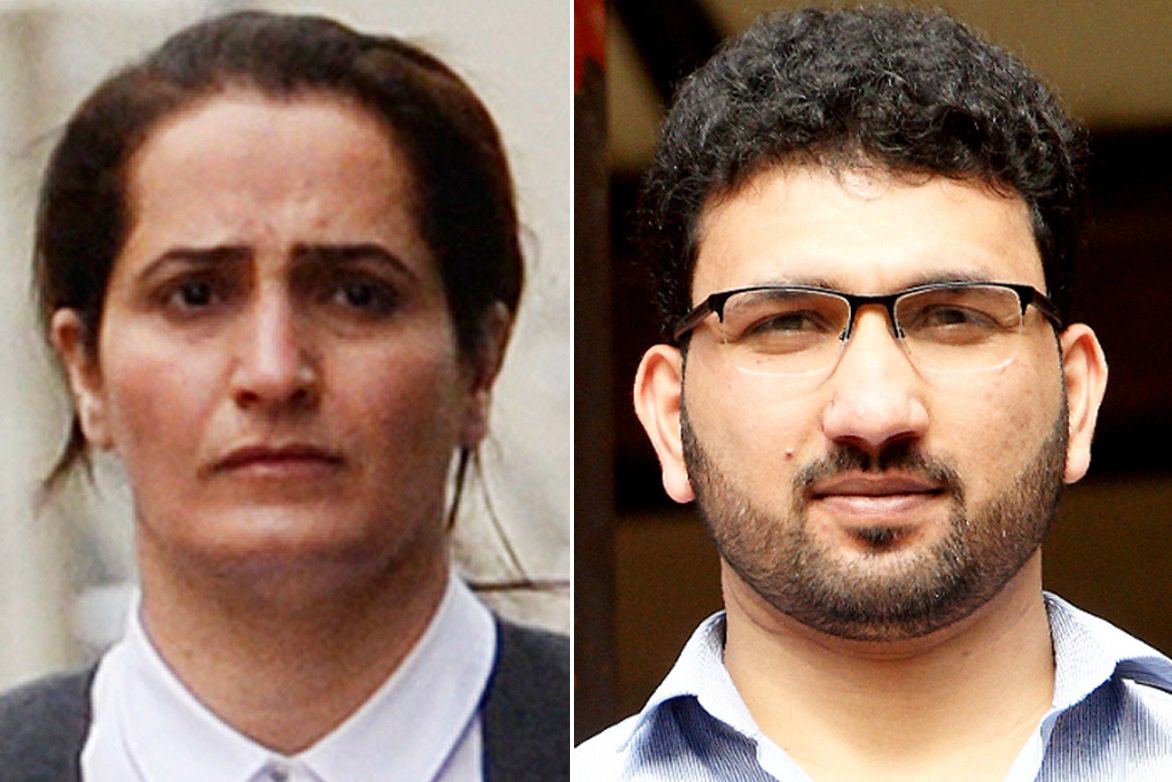 "My intestines were out, everything was out and she was grabbing hold of them, trying to pull them.
"She broke one of them and threw it on to the floor but I managed to put the rest of them back in my belly."
A British woman Dalya Saeed, 35, is accused of stabbing her ex-husband Bilal Miah, 31, with a carving knife  and pulled his intestines out after they had enjoyed a four-hour sex session. The couple were having an argument over their daughter's custody when she stabbed Bilal.
'MY INTESTINES WERE OUT'

Dad 'had to stuff his entrails back into his stomach when his ex-wife disemboweled him after 4 hour sex session'

Dalya Saeed had argued with her estranged husband about their daughter before the pair ended up romping

( The Sun ) A DISTRAUGHT dad has told a court how his ex-wife tried to disembowel him minutes after they had enjoyed a four-hour sex session.

Dalya Saeed, 35, is accused of stabbing Bilal Miah, 31, with a carving knife and trying to pull out his intestines after the pair had romped

READ MORE: Lady accused of DISEMBOWELING ex-husband after marathon sex…