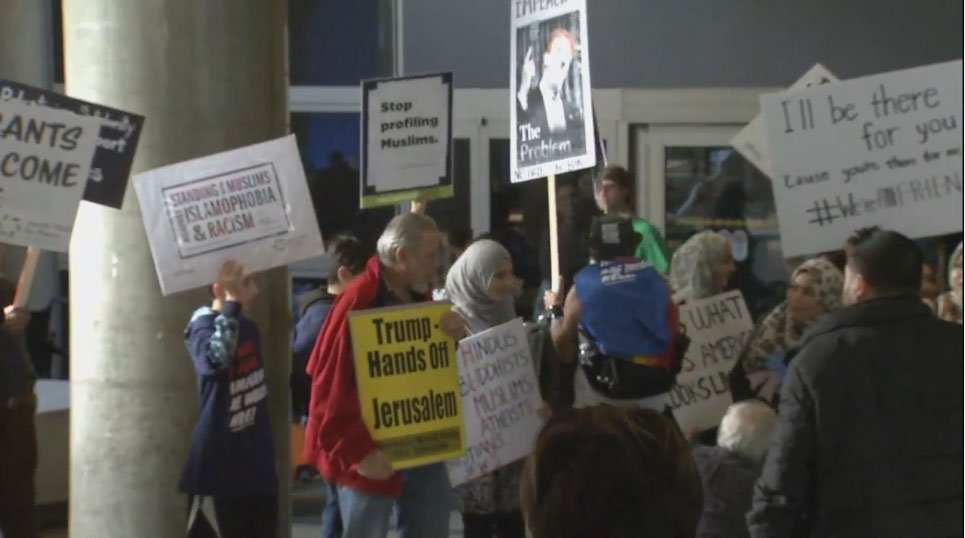 Pro-Trump and anti-Trump protesters clash at LAX over Muslim immigration ban from seven countries. Imagine the terrorists enjoying watching the scene, how the left-wing nuts are fighting for their unvetted entry.
From Breitbart: Leftist Anti-Trump Protesters Clash with Pro-Travel-Ban Demonstrators at LAX
Leftist anti-Trumpers gathered late Saturday morning in front of LAX airport's Tom Bradley International Terminal while proponents of the seven-country travel restriction gathered just an hour later across the road. The Los Angeles Times reported that those against the restriction numbered around 100 and were led by women in headscarves.

A federal judge in Seattle ruled on Friday for a temporary restraining order regarding major components of the President's temporary travel restriction executive order.