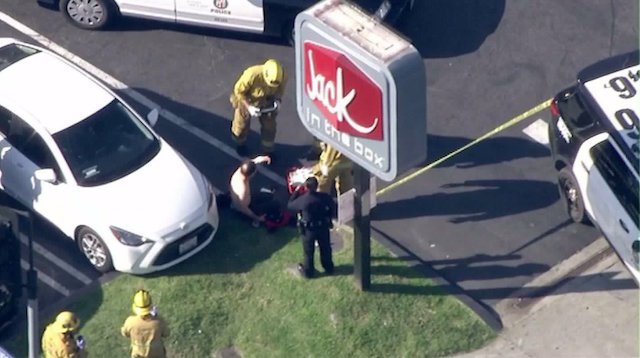 ( Daily News ) An officer-involved shooting and multiple stabbings have taken place near the CNN building in Hollywood, the Los Angeles Police Department confirmed Tuesday.
The shooting was reported around 2 p.m. at the corner of Ivar Avenue and Sunset Boulevard but the number of people injured was unclear, said LAPD Officer Aareon Jefferson.
CNN reporter Maeve Reston witnessed some of the chaos and said on Twitter that she saw the suspect trying to stab people.
"Unclear how many stabbing victims there are, but suspect ran down Sunset Blvd. trying to stab people outside our CNN office in Hollywood," Reston tweeted at 2:19 p.m.
A short time later Reston added that the suspect tried to enter a nearby coffee shop but was stopped by a customer, and subsequently shot by police officers.
READ MORE: LAPD officers shoot suspect after stabbing rampage in Hollywood