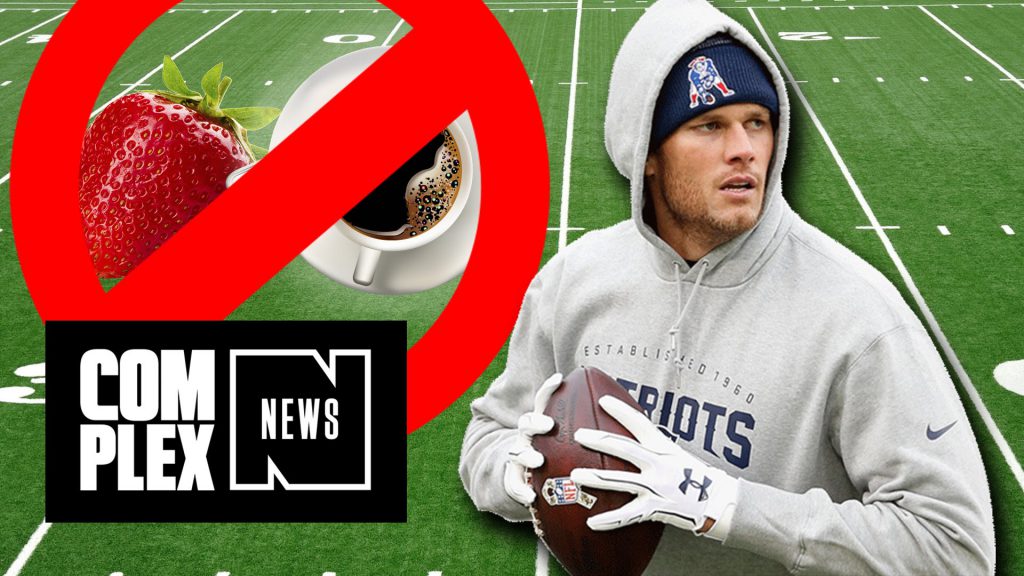 His chef Allen Campbell telling 

Boston.com

that the diet Brady and his supermodel wife Gisele Bundchen adhere to is 80 per cent vegetables and whole grains, and the other 20 per cent is lean meats.
( Daily Mail ) The strict diet of superstar quarterback Tom Brady has come under fire.
The New England Patriots star, 39, is set to play in the Super Bowl – his seventh – against the Atlanta Falcons next week.
The longtime pro athlete's diet is 80 per cent alkaline and 20 per cent acidic, it's been reported.
People on alkaline diets think 'acidic' foods make blood turn acidic, promoting disease, according to The New York Post.
Read more:  Experts criticize superstar quarterback Tom Brady's alkaline diet for lacking food groups and nutrient-rich foods