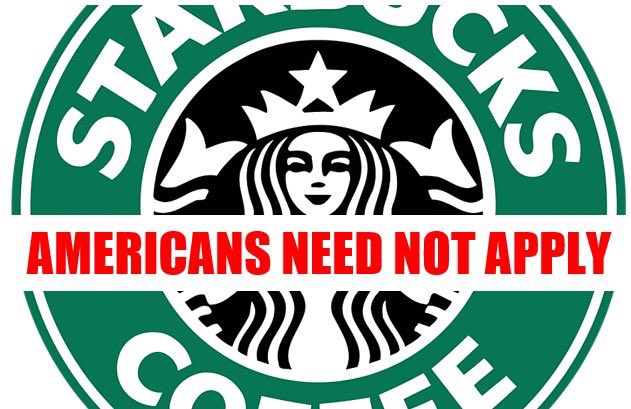 Starbucks stock in free fall after their 'heroic' call to hire refugees ( how about veterans ) after criticizing Trump's temporary  Muslim ban from 7 countries.
If #boycott starbucks will continue, it would be teach this overrated liberal company some political sense.
On Monday Starbucks Corp CEO Howard Schultz announced that the company would hire 10,000 refugees over the next five years to ease the company's conscience.
This announcement violates EEOC rules. And it's been trending on facebook  ever since the call to boycott this Democrat Party advocate.