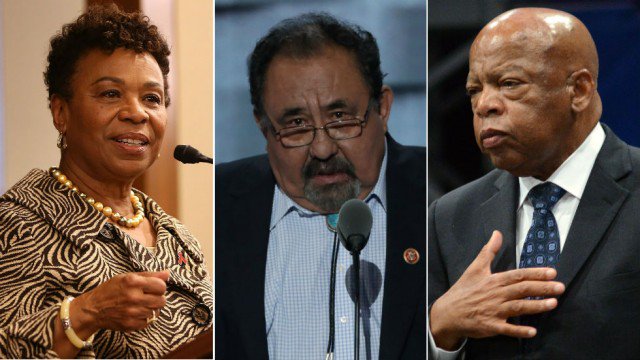 Politico – Donald Trump's team is preparing to give away the seats of House Democrats who are bailing on the president-elect's swearing-in Friday.
"We'd love for every member of Congress to attend but if they don't, we've got some great seats for others to partake in," said Trump transition spokesman Sean Spicer on a Tuesday morning call with reporters. "It's a shame that these folks don't want to be part of the peaceful transfer of power."
Spicer's comments come as a growing surge of House Democrats – mostly from safe districts won by Hillary Clinton – announce their intentions to skip Trump's inauguration, many to protest his lingering feud with Rep. John Lewis (D-Ga.) over the Martin Luther King Jr. holiday weekend. Lewis, who last week said Trump was not a legitimate president, is "all talk" and "no action," Trump declared on Twitter over the weekend.
So far, at least 41 Democrats say they will be skipping the ceremony. But Democratic leaders still plan to attend the inauguration, and no senators have announced they will sit the ceremony out.
READ MORE: Trump team set to give away inauguration seats of Dems who boycott swearing-in