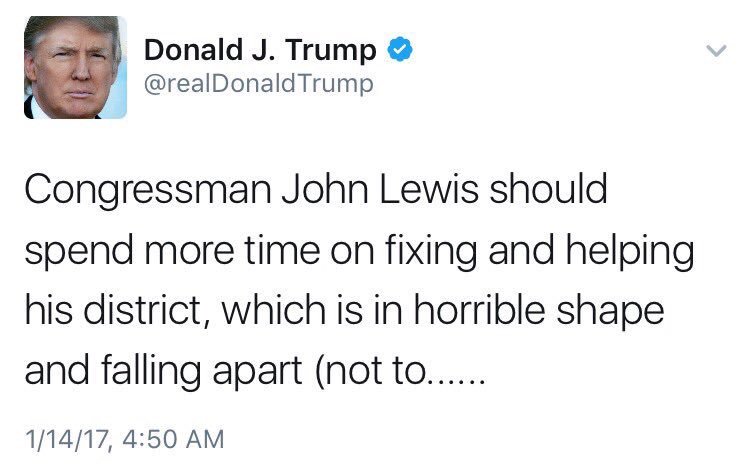 To Rep. John Lewis: Just because you marched with Martin Luther King and you are black and a Democrat congressman, you don't get a lifetime immunity whenever you run your mouth with stupid things and expect everybody to say it's ok. Grow up!
Congressman John Lewis declared on Friday he will not attend Trump's inauguration.
"I don't see the president-elect as a legitimate president," Lewis had told NBC News' Chuck Todd earlier.
Trump is correct: Fix your crime infested district instead of whining about him winning the election instead of Crooked Hillary who used all kinds of voter fraud and still did not win.