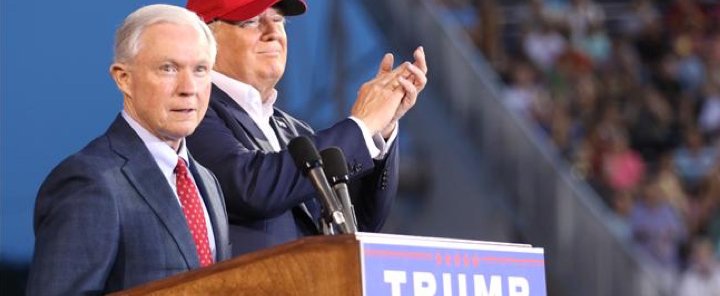 Senator Dianne Feinstein: "You have referred to Roe v. Wade as 'one of the worst colossally erroneous Supreme Court decisions of all time.' Is that still your view?"

Senator Jeff Sessions: "It is. I believe it violated the Constitution… It is the law of the land…and I would respect it and follow it."
READ MORE: Attorney general pick Sessions grilled on abortion, same-sex marriage
BLACK PASTORS ENDORSE JEFF SESSIONS FOR AG
(CNSNews.com) – A group of black pastors held a press conference Monday on Capitol Hill to endorse Sen. Jeff Sessions for attorney general and testify to what they see as his high character and efforts in pursuit of justice and desegregation.

"Sen. Jeff Sessions has consistently demonstrated respect and care for people of all races while serving in his home state of Alabama," said Rev. Dean Nelson, who is chairman of the board for the Frederick Douglass Foundation and director of African-American outreach for the Family Research Council's Watchmen on the Wall, which is a ministry to pastors.

"He has, in fact, worked relentlessly on the side of desegregation and justice," Nelson said of Sessions.

"His reputation as a formidable champion for the rule of law has benefitted all of the citizens that he has served," said Nelson.