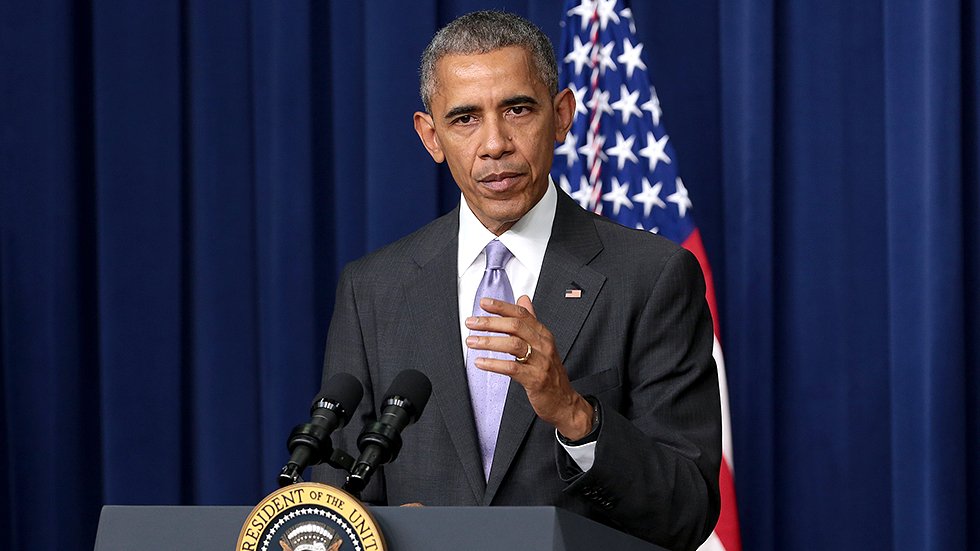 Obama imitates Donald Trump, uses Twitter to brag about the 'remarkable progress these past 8 years.' Really?
OBAMACARE? EXPENSIVE DISASTER! JUST LIKE HIM.
JOBS? Obama is a full-time, goof-off president who created part-time jobs economy (

95% OF ALL NEW JOBS DURING OBAMA ERA WERE PART-TIME, OR CONTRACT…ONLY FULL TIME HIS GOOF-OFF PRESIDENCY!

 )
FOREIGN POLICY? Trump is correct. Obama created ISIS. They are the original Syrian rebels that eventually spread to Iraq, now the rest of the world. After Obama felt good removing dictators like Gaddafi of Libya and of

Egyptian President

Hosni Mubarak,

he decided to go after Syria. But when he moved to targeting President Assad of Syria by creating and arming Syrian rebels ( ISIS ), he did not expect resistance, which eventually turned into civil war and new wave of world terrorism. ( On the Origin of ISIS

| The Weekly Standard

  )
LGBT? Yes. No doubt, Obama is the most gay president in American history. Obama is so gay he succeeded in creating the war on bathrooms, gay marriage, just everything gay.