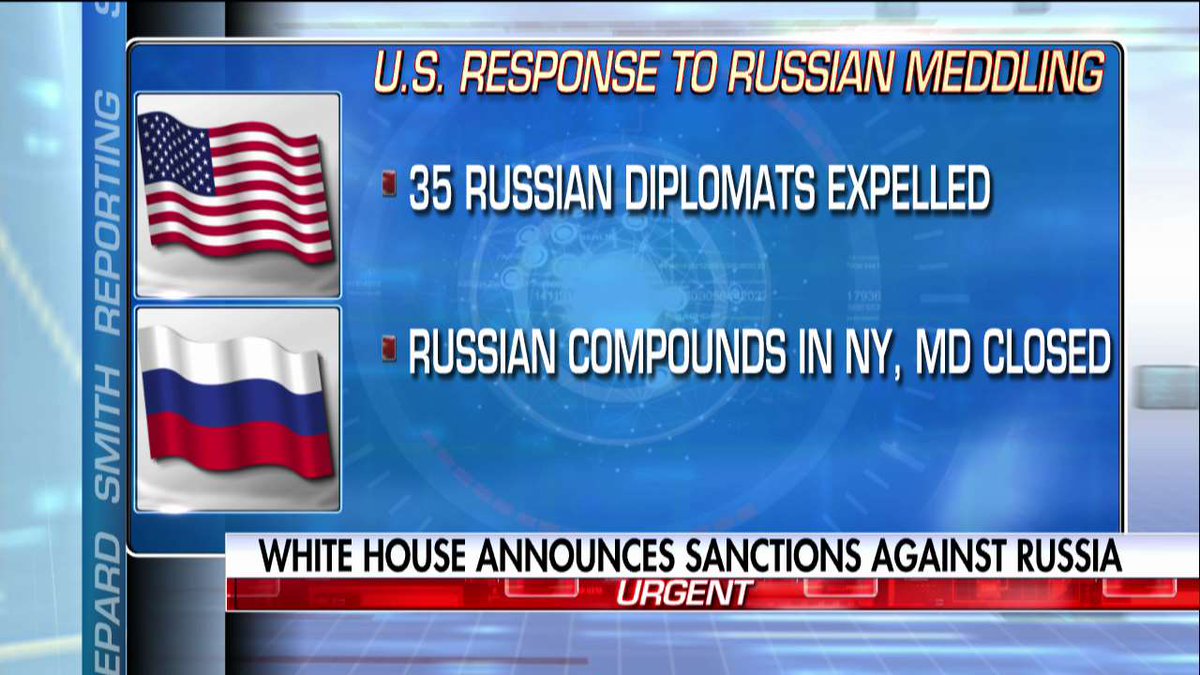 35 Russian diplomats expelled, two Russian compounds closed
Wikileaks showed a disclaimer on the report that 'DHS does not provide warranties' on the information reported
About to leave the White House, America's worst President Obama decided to flex his muscles on Putin for 'hacking' the election. Obama announced sanctions against Russia, expelled 35 diplomats with 72-hour notice to leave the country. Two Russian compounds in Washington D.C. and Maryland were closed
White House says Russia hacked Clinton emails because of a 'personal beef'.
Russia's response is a picture of a lame duck posted on twitter and an 'appropriate' retaliation to Washington's 'unpredictable' and 'aggressive foreign policy, says Dmitry Peskov, a Putin spokesman, to reporters during a conference call.
Wikileaks also showed a disclaimer on the report that DHS does not provide warranties on the information reported.
RELATED LINK: The President kicks out 35 Russian 'spies' and accuses Putin of ordering hacking of Clinton's secrets in run-up to the election – as the Kremlin promises revenge and mocks 'lame duck' leader