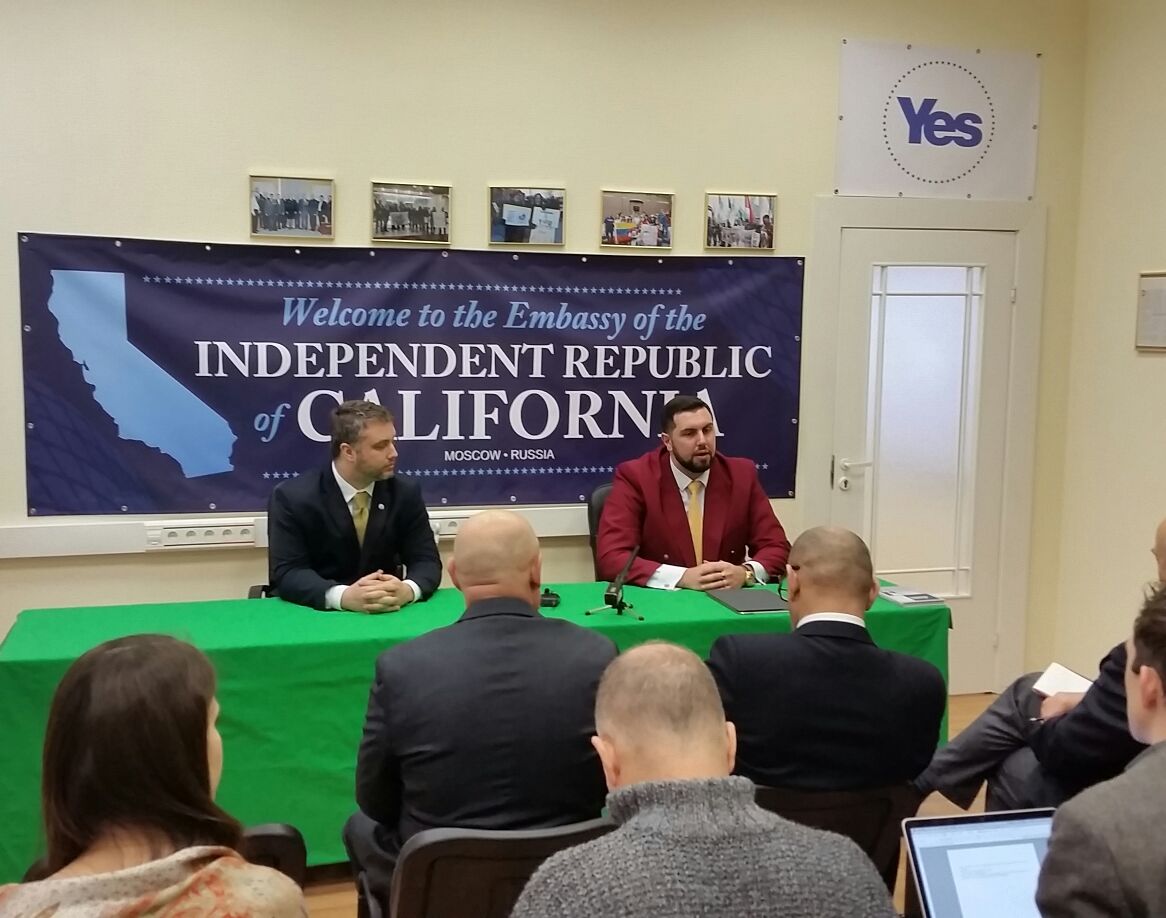 The Yes California Campaign —which 

describes

 itself as a "nonviolent campaign to establish the country of California using any and all legal and constitutional means to do so"
( Heatst ) The Independent Republic of California has opened its first-ever "embassy" in the Russian capital on Sunday.
Talking to the Russian tabloid Life, Alexander Ionov, the president of the Anti-Globalization Movement of Russia, said that the embassy would serve as a hub to boost tourism and foster cultural and economic exchanges between the Golden State and Russia.
During a press conference, Marinelli made clear that he wished to broaden Russian support for the Californian secession movement and "lay the groundwork" for future bilateral relations between an independent California and Russia.
READ MORE from heatst.com :  'Independent Republic of California' Opens Embassy in Moscow