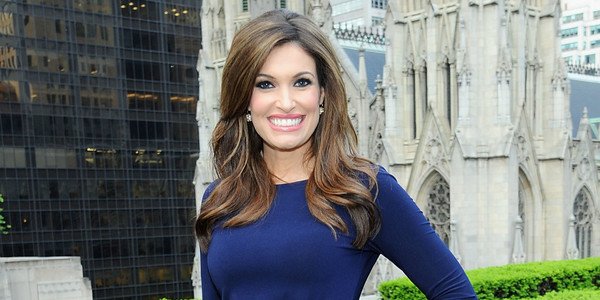 Fox News Kimberly Guilfoyle, a co-host of The Five, is now contender for Trump's White House press secretary spot. I say she's perfect – epitome of conservative class, beauty and brain, something the left side don't know how to produce.
Politico reports:
Fox News host Kimberly Guilfoyle is contender for Trump press secretary
Fox News host Kimberly Guilfoyle has emerged as a contender to be Donald Trump's White House press secretary, and is expected to have a third meeting with his transition team this week, according to two sources familiar with the meetings.
Guilfoyle, a host on Fox News' "The Five," was spotted last week at Trump Tower, where she had lunch with top staffers in the transition team. She did not personally meet with Trump, but she's slated to return this week to the Fifth Avenue building where Trump has paraded his potential appointments.
The Trump administration is expected to finish selecting top White House staff by the end of the week.
While Republican National Committee and Trump transition spokesman Sean Spicer is considered the front-runner for the top communications job, some are still quietly pushing for Guilfoyle, a Latina who is a former assistant district attorney in San Francisco.