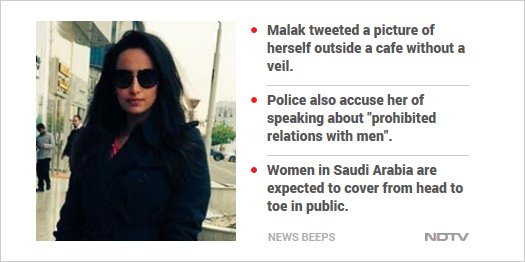 A brave Saudi woman Malak Al Shehri challenged the religious police by taking a picture of herself in public without wearing a hijab and abaya and later posted it on twitter. After getting death threats and call for her beheading, she's finally arrested and could face lashes from the government.
'Police officers have detained a girl who had removed her abaya on al-Tahliya street, implementing a challenge she announced on social media several days ago,' Colonel Fawaz al-Maiman, a Riyadh police spokesman, was quoted as s
Women in Saudi Arabia – local and foreign – are legally required to wear an abaya – which is a traditional full-body covering.
In March, five women were beheaded publicly for stealing  – A woman beheaded in the road. Five headless corpses hanging from cranes. As a documentary exposes the horror of life in Saudi Arabia, why DOES Britain cosy up to this kingdom of savagery?
A pot was sentenced to death for leaving Islam – Saudi Arabian government to sue a Twitter user who said they were 'ISIS-like' for sentencing a poet to death for abandoning his Muslim faith 
A Saudi blogger got 10 years in jail and 1,000 lashes for insulting Islam – Saudi Arabia's supreme court upholds sentence of 10 years in jail and 1,000 lashes against blogger for insulting Islam
Via Saudi Woman Without Hijab Attacked: Execution Called For By Conservative Muslim Twitter Users
A 21-year-old student from the city of Dammam who called herself Sara Ahmed for fear that her real name could put her in danger shared the tweet of a woman named Malak Al Shehri photographed wearing a dark blue coat, bright multicolored skirt and boots. Next to the picture, she included screenshots of three tweets by accounts calling for justice and even violence against Shehri. All three tweets included an Arabic hashtag that translates to "We demand the imprisonment of the rebel Angel Al Shehri." The name Malak translates to "Angel" in Arabic.
 SAUDI WOMEN IN 21st CENTURY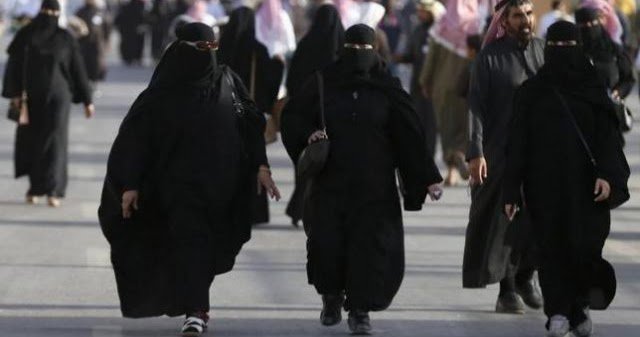 PICTURE OF 'DISOBEDIENT' SAUDI WOMAN IN 21st CENTURY