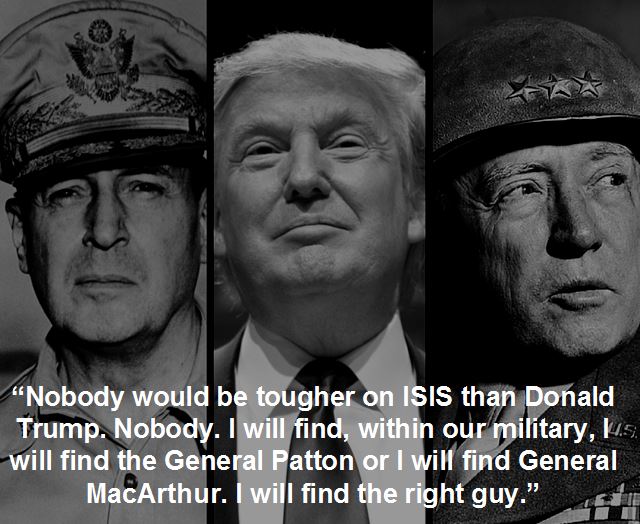 Trump told "Fox News Sunday," :
"I like generals. I think generals are terrific, you know? They go through schools and they sort of end up at the top of the pyramid. And it's like a test. They passed the test of life. … And I like the three that I have very, very much," he said. 
Americans today, unless you are a WWII buff or part of military, are clueless when it comes to General George Patton and Gen. Douglas MacArthur. During campaign, he said he will find, within the military, the General Patton or Mac Arthur to fight ISIS.
Trump at age 13 and was enrolled in the New York Military Academy . In 1983, Fred Trump told an interviewer that Donald "was a pretty rough fellow when he was small"and his parents hoped that the discipline at the military school would allow him to channel his energy in a positive manner . Now it makes sense why he has a love for military.