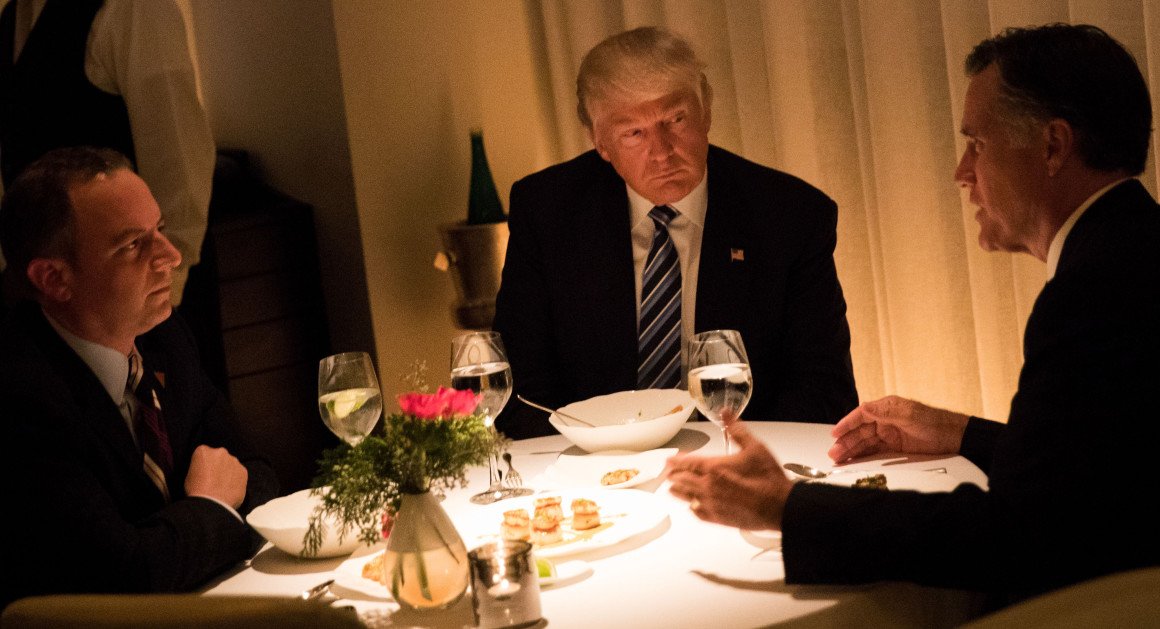 President-elect Donald Trump invited Mitt Romney and Reince Priebus for a Tuesday night dinner. The second meeting of the two men, this time in the dimly lit dining room of Jean-Georges restaurant inside of Trump International Hotel & Tower New York.
Mitt Romney, Trump's critic during campaign, is believed to be on Trump's shortlist for the position of secretary of state.
In the meantime, CNN's Senior White House Correspondent Jim Acosta  'busted' by Trump inside the restaurant, the media mole was  tweeting pictures on the Trump-Romney dinner.
What did the trio eat? Some sautéed frog legs for appetizer, prime sirloin and lamb chops for main course and chocolate cake for dessert.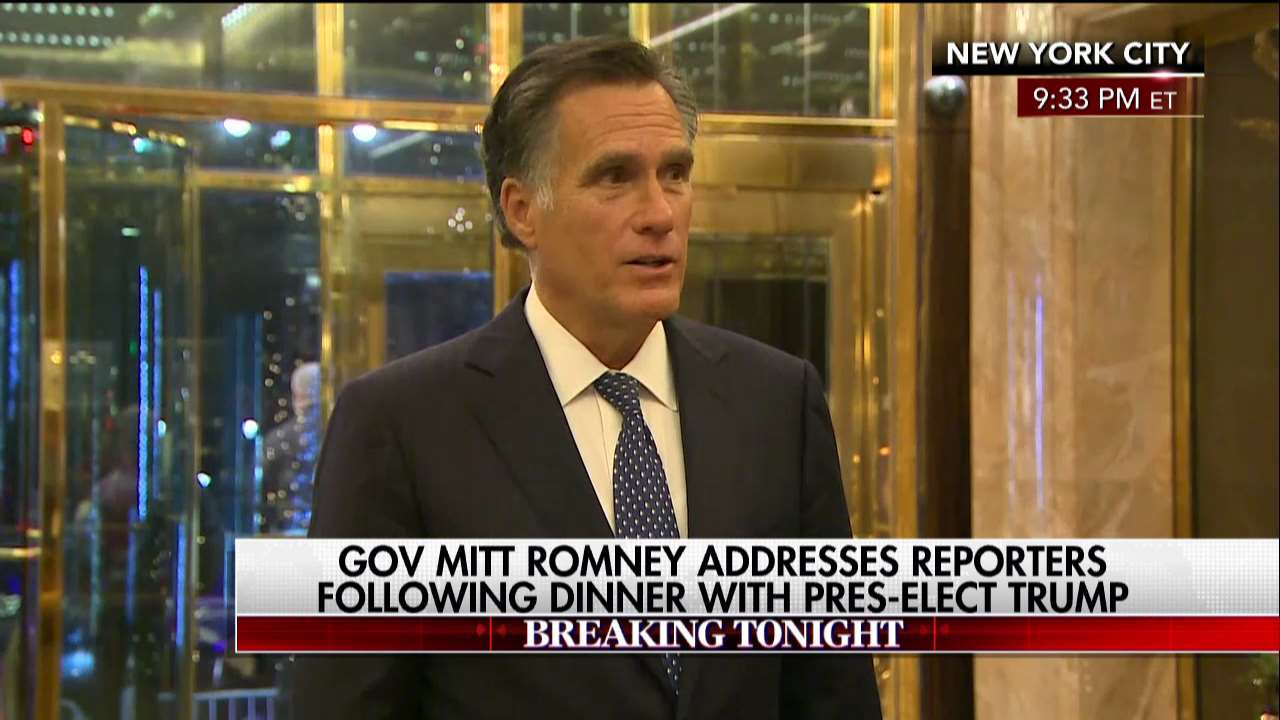 Mitt Romney's full post-dinner with Trump statement, via pool report: