UPDATE: Woman now identified as Jennifer Boyle.
---
A white young woman was recorded going on a "racist" rant directed at black employees of a Michaels craft store in Chicago after they asked her to pay $1 for a reusable bag on Thanksgiving Eve.
The 10-minute video posted by Jessie Grady, another shopper who witnessed the incident, has been viewed thousands of times on Youtube.
Boyle ranted a Grady:
"I was just discriminated against by two black women and you being a white woman and you literally thinking that's OK," the angry woman tells her. "Why don't you go home to your husband who's cheating on you."
Throughout the video, an off-camera employee is repeatedly heard asking the shopper to calm down and stop using profanity in the presence of children.
"I have been discriminated against twice by you," she says to the employee, before turning her attention to another woman farther in the store.
"This woman came around and screamed at me from across the goddamn store like an animal! An animal! Animal," she says. "You screamed at me from across the store like you were in your own living room. You're an animal."
She accused employees of discrimination because she voted for Trump – hey woman, you refused to pay for a $1 bag and don't ever excuse your rude behavior. Before Trump became president, you already have an attitude problem, so don't use the race card and expect anyone to defend you.
In a 1:48-minute video clip, tipped to Chicagoist by a reader, a woman who appears to be the same person who delivered the now-infamous rant last week in Lakeview is seen shouting at two employees at a Chicago coffee shop. The video was filmed a Peet's Coffee in July, according to the YouTube description, most likely the Boystown location.

"You think because you're in Boystown you're safe?… Corporate's not in Boystown," she says at one point in the video.

"You're the bitch! You are the bitch! You are literally the bitch!" the woman is seen shouting at staff as she makes her way angrily to the counter.

She then mocks an employee after he informs her that he is the floor manager, claiming that he was the one who initially called her a bitch. She then says she thought she was in mortal danger from the barista who appears to have been working the register.

READ MORE: http://chicagoist.com/2016/11/28/video_woman_who_berated_staff_at_mi.php
TWO VIDEOS FROM BOYL'S RANT: MICHAELS AND PEET'S COFFEE SHOP
Before you liberals get high and mighty, just remember the brutal attack of a black, homeless Trump supporter by Hillary thugs.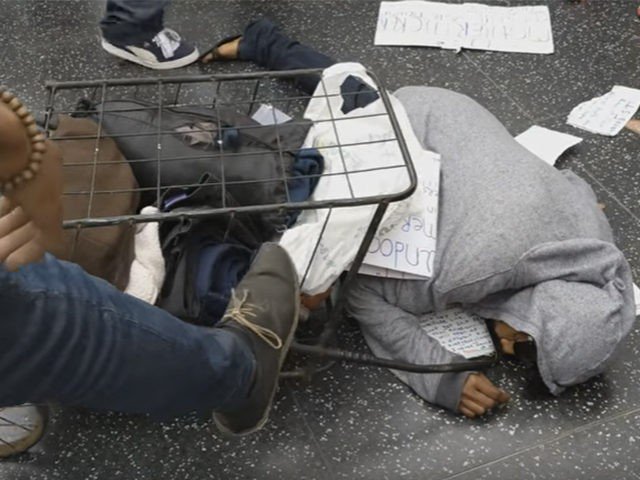 Homeless Trump supporter attacked by racist Hillary thugs .
Young woman below is a racist, narcissist, spoiled brat with no manners.