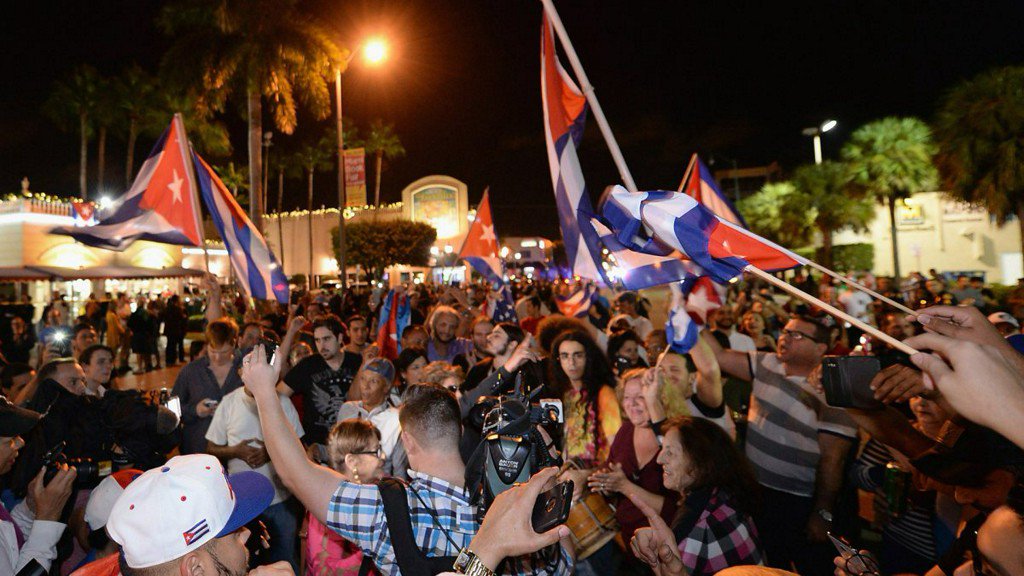 ( Daily Caller ) Cuba has banned the sale of alcohol during the nine days of state sanctioned mourning of Cuban dictator Fidel Castro.
According to 14Ymedio.com, any indication that could reveal Cubans on the island were pleased by the death of Castro was immediately quashed. In Cienfuegos, since Castro's death was announced, no one gathered in public places and authorities closed Jose Marti Park for upcoming commemorative events.
The mood in cities appears to be somber as opposed to the joyous atmosphere of Little Havana in Miami — home to Cuban exiles and their families in the United States, who are celebrating the death of the now deceased Cuban dictator.
Additionally, authorities evicted "drunkards" who were scattered about the pier in Cienfuegos. 14Ymedio.com notes that there have been reports of detainees.
Read more: Report: Cuba Bans Sale Of Alcohol To Deter Celebrations Of Dictator's Death