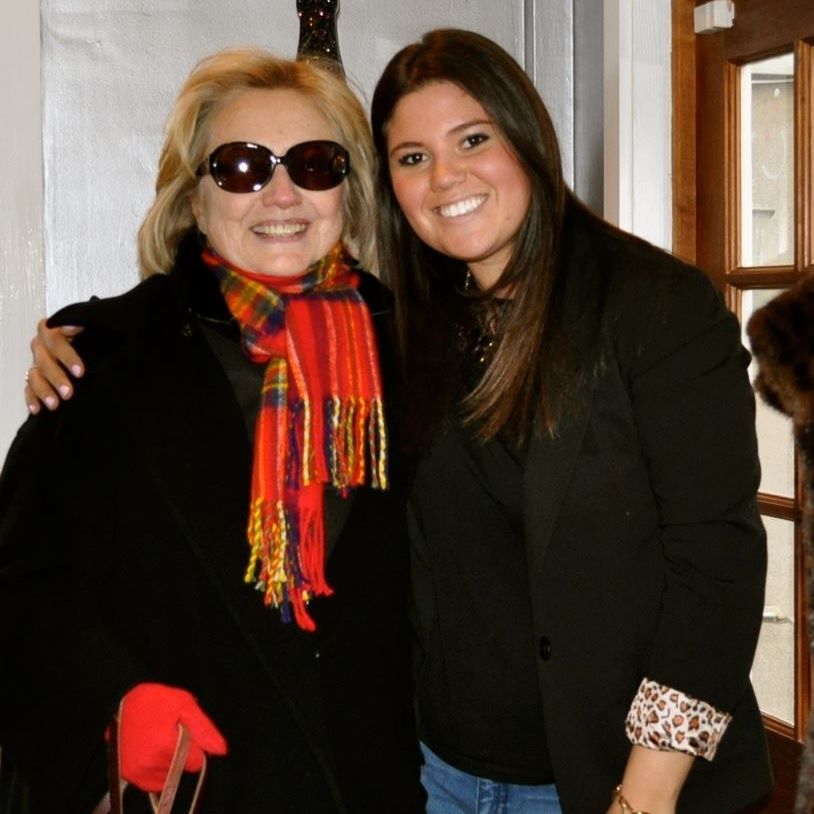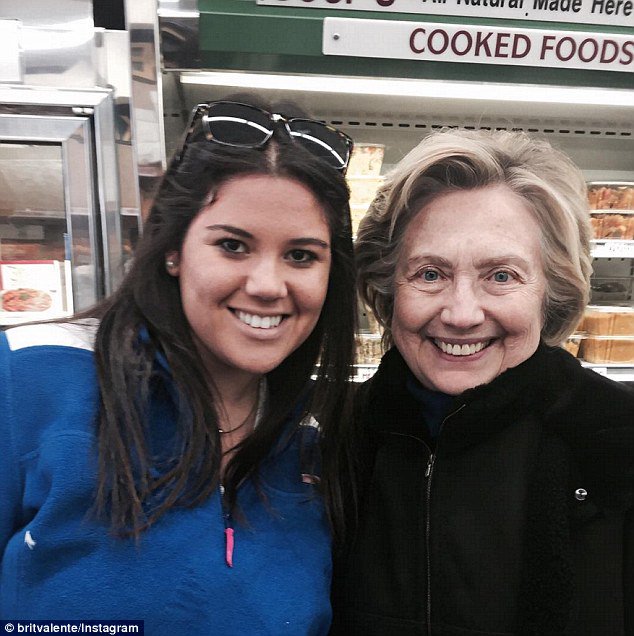 Another staged 'Hillary bumped into a fan' story.
According to US Weekly, Hillary Clinton was busy "grabbing a few last-minute items when she stopped to take a selfie with Brittany Valente, who shared their snap to Instagram.
The media wants you to believe this was another random Hillary sighting with an eager fan taking picture with her.
But as Jack Posobiec pointed out Brittany Valente met Hillary Clinton in the past and she is also marketing director for a PR firm.
This was the 'nice Hillary spotted in the woods by a hiker after election, took picture with stranger'….WRONG! All staged.
Margot Gerster wrote on Facebook that she needed to find a place to relax after being "heartbroken" over the election, so she decided to go for a hike in Chappaqua, which is in upstate New York.  The whole thing was staged. The 'hiker who accidentally bumped into her' has worked on Hillary's campaign. Gerster has since deleted her Facebook post.