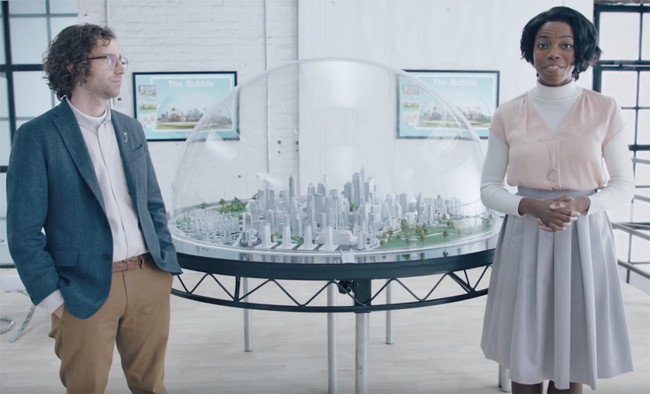 The 'Bubble' Saturday Night Live skit is PERFECT portrayal of 'bi-coastal liberal elites'  and their offered solution to the question  where  to live now that Trump is president. It's described as a place where "life can continue for progressive Americans just as before."
The Bubble is "a community of like-minded free thinkers….and no one else" where hybrid cars, used-book stores and "small farms with the rawest milk you've ever tasted" dominate.
QUESTION: How about the illegals? Are they allowed? Or the people on government welfare? Are they welcome?  How about some Mid-East refugees? The Bubble doesn't sound diverse to me.