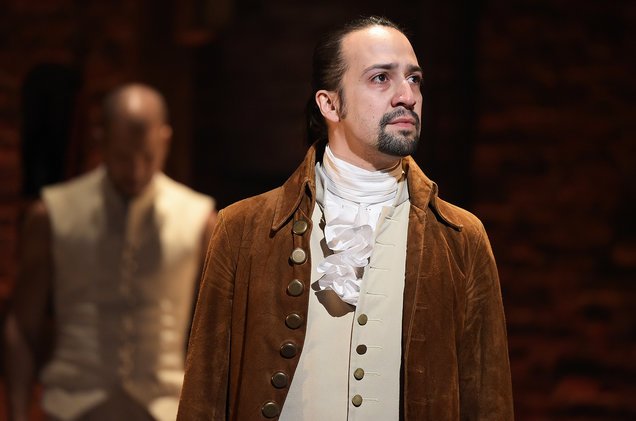 'Hamilton' creator
    Lin-Manuel Miranda
called Donald Trump "Our National F*ckface" in a November 3rd , 2012 tweet. Well, he got spared. That was 2012, it means his Trump nightmare just got started. Sweet dreams!
"WHITES ONLY NEED APPLY?' The legal uproar during Hamilton casting call: When released in March it read, "Seeking NON-WHITE men and women, ages 20s to 30s, for Broadway and upcoming Tours." Liberals either suffer from white-guilt syndrome or just plain white haters.
The creator and star of Broadway musical 'Hamilton' is a hard-core Democrat whose father is a long-time NY Democrat strategist. Miranda has donated to Democratic candidates Barack Obama and did fund raising for Hillary Clinton. He used to gett paid to compose music for English- and Spanish-language ads for Democratic politicians. In 2012, he starred in a get-out-the-vote video for Movimiento Hispano, which was coordinated by the Hispanic Federation, LULAC, and LCLAA.
Another tweet by Miranda causing an uproar: