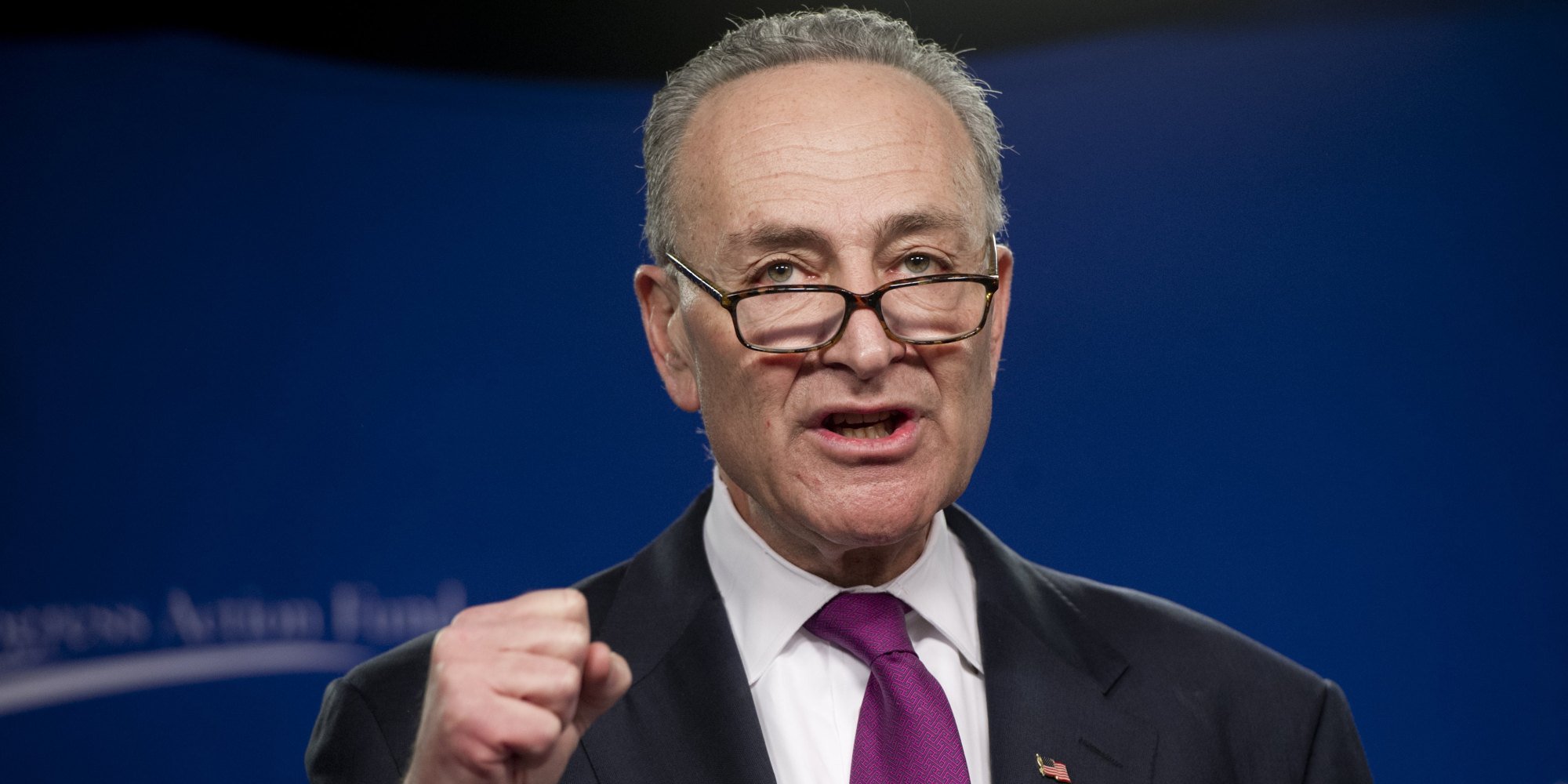 Speaking with Chuck Todd on NBC's Meet the Press, incoming Senate Minority Leader Chuck Schumer told Donald Trump he better pick a non-ideologue ( meaning a liberal ) for Supreme Court nominee or else he would suffer the wrath of Senate Democrat caucus by using filibuster.
I hope that President Trump picks a mainstream candidate," the senator responded. "A mainstream candidate is someone you may not agree with on every issue, but basically believes in precedent and basically believes in following the law."

"If he doesn't nominate a mainstream candidate, we're going to go at him with everything we have … because this is so, so important,"
The thing is, Harry Reid abolished the filibuster for judicial nominees in 2013, after Senate Republicans successfully blocked the nominations of Nina Pillard, Patricia Millett, and Robert Wilkins to the powerful U.S. Court of Appeals for the D.C. Circuit. All three were eventually confirmed.
"I really do believe that I have set the Senate so when I leave, we're going to be able to get judges done with a majority," Democrat Harry Reid told Talking Points Memo in the weeks before the election as part of a broad-based interview about his legacy.
Now it's GOP's turn and outgoing Nevada Senator Harry Reid better not throw his liberal tantrum.
RELATED LINK: Schumer Warns Trump: Pick A Mainstream Supreme Court Nominee