The year 2016 is a black-eye and the most humiliating year for establishment media when American people decided to dump them for Wikileaks, Drudge, Breitbart, Project Veritas and other alt-right news during this historic election. Imagine their frustration when Wikileaks keep on trending on twitter and Facebook despite of their media black out – obviously, someone is leaking the news and they know it's not them! When Americans believe establishment media equals fake news, even Facebook crack down on alt-right news is not going to resurrect them from death. Journalism is dead and it's because of blatant media bias and fake news the people witnessed this historic year.
Facebook announced on Saturday a new seven point plan to crack down on fake news.
Via Zero Hedge:
While the percentage of misinformation is relatively small, we have much more work ahead on our roadmap. Normally we wouldn't share specifics about our work in progress, but given the importance of these issues and the amount of interest in this topic, I want to outline some of the projects we already have underway:

– Stronger detection. The most important thing we can do is improve our ability to classify misinformation. This means better technical systems to detect what people will flag as false before they do it themselves.

-Easy reporting. Making it much easier for people to report stories as fake will help us catch more misinformation faster.

– Third party verification. There are many respected fact checking organizations and, while we have reached out to some, we plan to learn from many more.

– Warnings. We are exploring labeling stories that have been flagged as false by third parties or our community, and showing warnings when people read or share them.

– Related articles quality. We are raising the bar for stories that appear in related articles under links in News Feed.

– Disrupting fake news economics. A lot of misinformation is driven by financially motivated spam. We're looking into disrupting the economics with ads policies like the one we announced earlier this week, and better ad farm detection.

– Listening. We will continue to work with journalists and others in the news industry to get their input, in particular, to better understand their fact checking systems and learn from them.
 HUFFINGTON POST FORECAST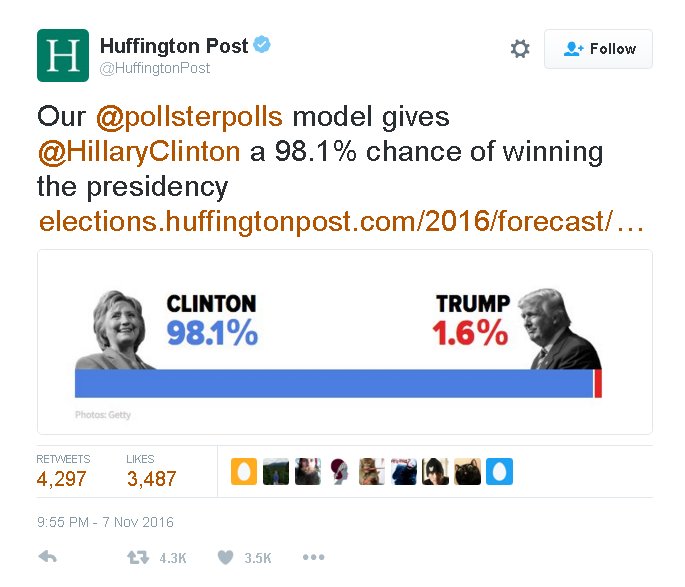 ESTABLISHMENT MEDIA ELECTION POLLS
ESTABLISHMENT MEDIA: FRIENDS OF HILLARY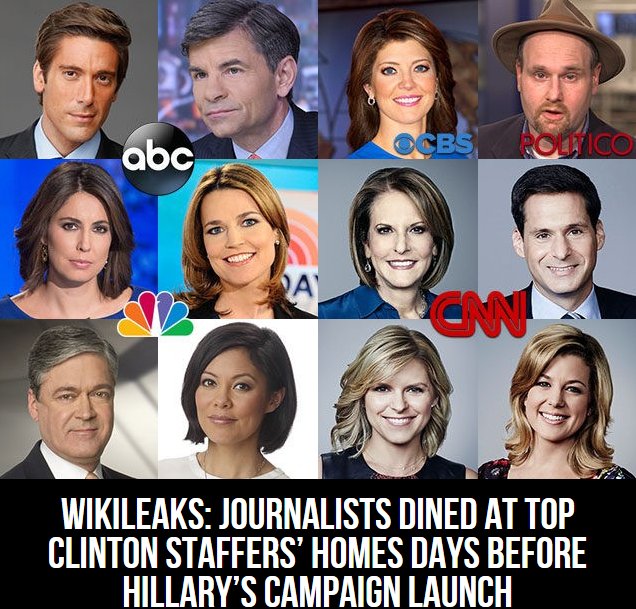 CLINTON NEWS NETWORK:  COZY WITH HILLARY
MEDIA BIAS: ESTABLISHMENT MEDIA BOUGHT HUNDREDS OF COFFINS TO BURY CLINTON SCANDALS, BUT FULL BLAST COVERING TRUMP'S CONTROVERSIES – TRIVIAL, FAKE OR REAL.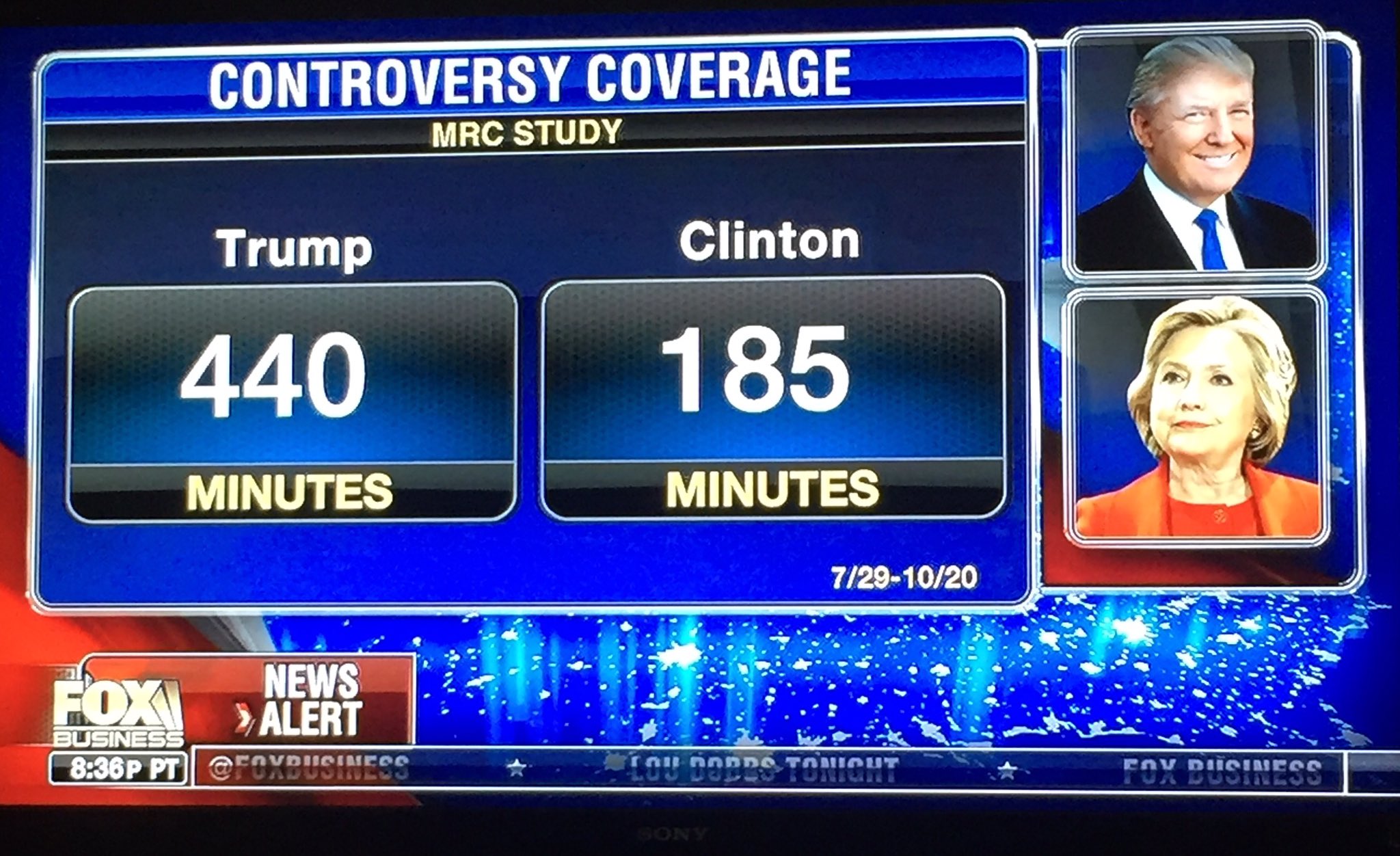 FOLLOW THE MONEY: MEDIA SUPPORTING HILLARY CLINTON, THEIR INVESTMENT
NBC POLL: ONLY 8% BELIEVES THE MEDIA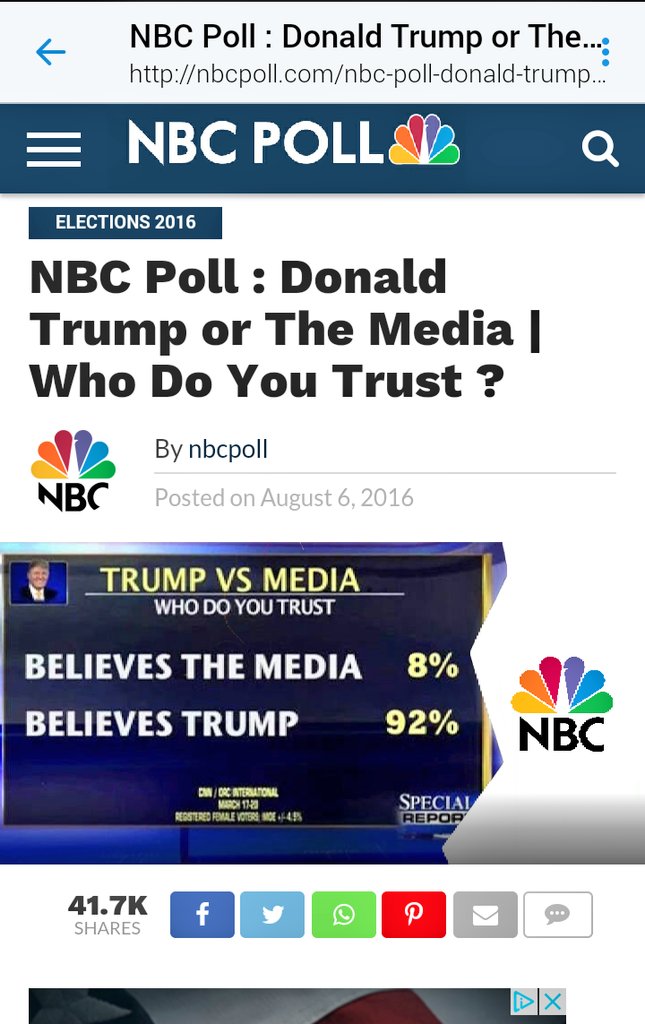 2016: THE YEAR WHEN WIKILEAKS BECAME THE PEOPLE'S MEDIA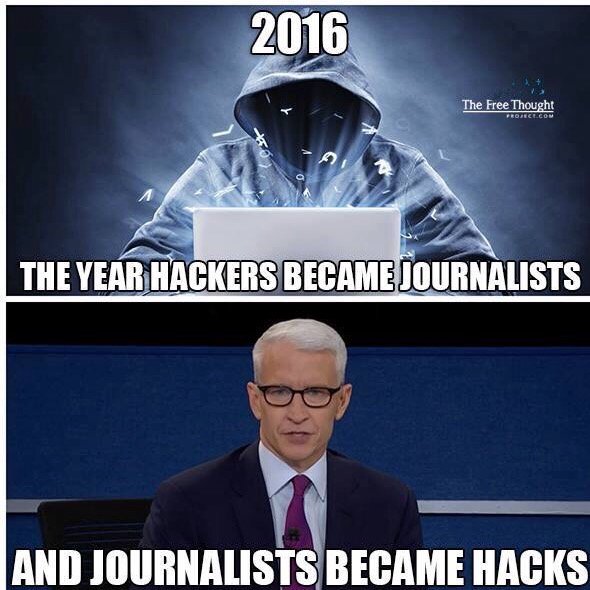 This entry was posted in NEWS and tagged #fakenews, establishment media, Facebook, fake news, social media, Wikileaks.