Great! Donald Trump demand an apology from cast of 'Hamilton' after rude and disrespectful treatment from cast and their NO CLASS liberal audience last night. The audience booed Pence and the cast gave their loony speech after the show. These people claim to champion 'diversity' unless you are a conservative and Christian – Muslims who believe in killing gays are always welcome to them though.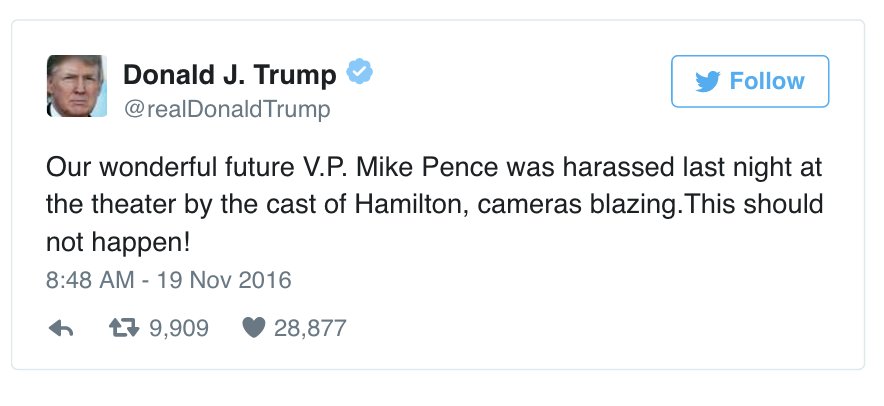 First off, liberalism DON'T protect babies – YOU KILL THEM!
As far as our planet, global warming/climate change hoax is a scam to create green energy billionaires.
Defending you? The left are anti-military and police but definitely the best rioters, anarchists and paid protesters.
As far as rights, the left only believe in their rights while always whining and demanding to shut the other side who for some reason offends them like a crazy person with imaginary enemies.
As for your audience who booed Mike Pence, that's what liberals are – deranged no matter how 'sophisticated' they claim to be.