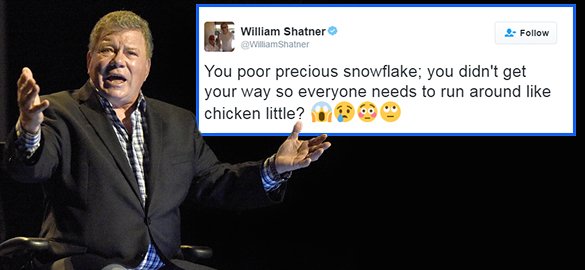 "I've seen four or five schools in other states that are establishing 'cry zones' where they're staffed by state grief counselors and kids can come cry out their sensitivity to the election results," said Rep. Bobby Kaufmann, R-Wilton.
'SUCK IT UP, BUTTERCUP' BILL BY IOWA REP. BOBBY KAUFMANN TO STOP SCHOOLS WITH THEIR EXTREME CODDLING OF SNOWFLAKE STUDENTS – ALSO PROPOSES 'ADOPT A TRUMP PROTESTER' AND CRIMINALIZE PROTESTERS SHUTTING DOWN  HIGHWAYS. American universities have become so pathetic that instead of students learning, they are producing emotionally-fragile students subject to ridicules.
From Fox & Friends:
"I saw schools with rising, skyrocketing tuition costs where they are also finding money and expenditures for things such as cry rooms. I heard reports of rooms where you can play with Play-Doh, where you can color on books and talk about your feelings, and I was hearing reports of some schools that were bringing in ponies to be able get students through the election," Rep. Bobby Kaufmann told "Fox & Friends" on Wednesday.
After receiving hundreds of emails of support from across the country, Kaufmann also has set up a website where supporters can "Adopt a Trump protester" and get a "suck it up, buttercup" hat for $17.76. He says he hopes other states pursue similar legislation.
The bill also establishes new criminal penalties for protesters who shut down highways. Kaufmann cited a recent anti-Trump protest that shut down a highway in Iowa City.
"I encourage protest, I encourage dissent. But you don't have a constitutional right to block the constitutional rights of others," he told "Fox & Friends."