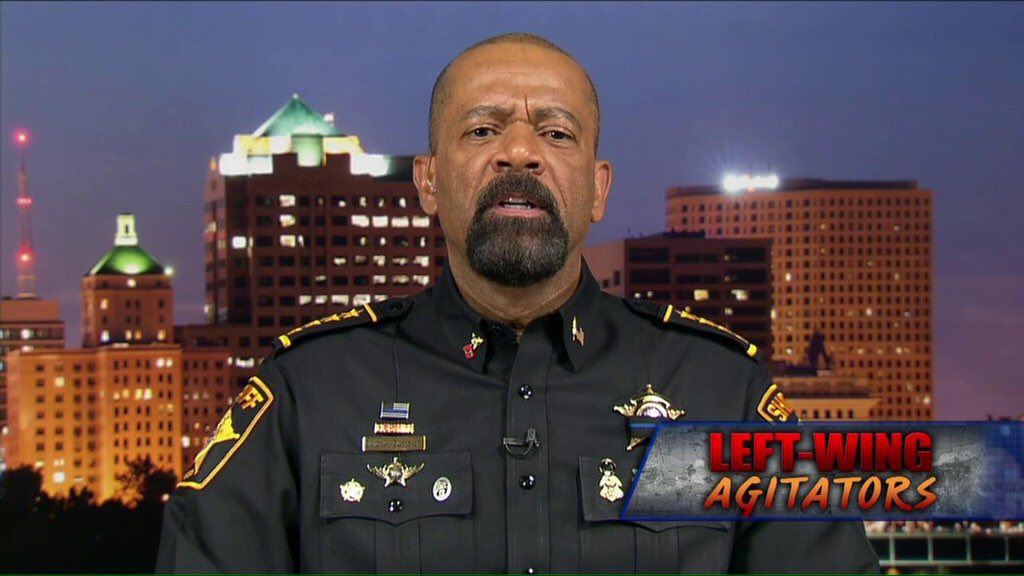 CNN panel had another Trump-induced liberal meltdown at the prospect of Donald Trump appointing Sheriff David Clarke as the Homeland Security Secretary. More cry-in rooms please!
"I think the one major flag I have is that someone like Sheriff Clarke would be considered as his Homeland Security secretary? Someone who I very much see as if he's not a terrorist inciting terrorism? If people are afraid of Sheriff Clarke, afraid of the policies which he represents, I think that's terrorism  " said CNN commentator Angela Rye.
QUESTION: DID SHERIFF CLARKE EVER BURN AN AMERICAN FLAG AND SAY 'DEATH TO AMERICA!'? Take note. If CNN says he's bad, that means he's good.
Remember in 2009, Obama's DHS  Janet Napolitano where they released a nine-page document listing of domestic terror groups from "rightwing extremism"  including returning veterans, pro-life, anti-immigration groups, etc.  Under Obama admin, you are a domestic terrorist if you are a right-wing patriot who cling to God, their guns and the Constitution.  ( Link:  Napolitano stands by controversial report -… )