Amazing! Newsweek used their RIGGED 'crystal bowl' and found out Hillary Clinton is going to win Nov. 8 election. To commemorate the historic event, they printed out issues of Madam President: Hillary Clinton's Historic Journey to the White House. They're boxed and ready to be shipped off.
Well, Newsweek claim they got both but they only printed out Hillary and not Trump because she's 'ahead' and more likely going to win.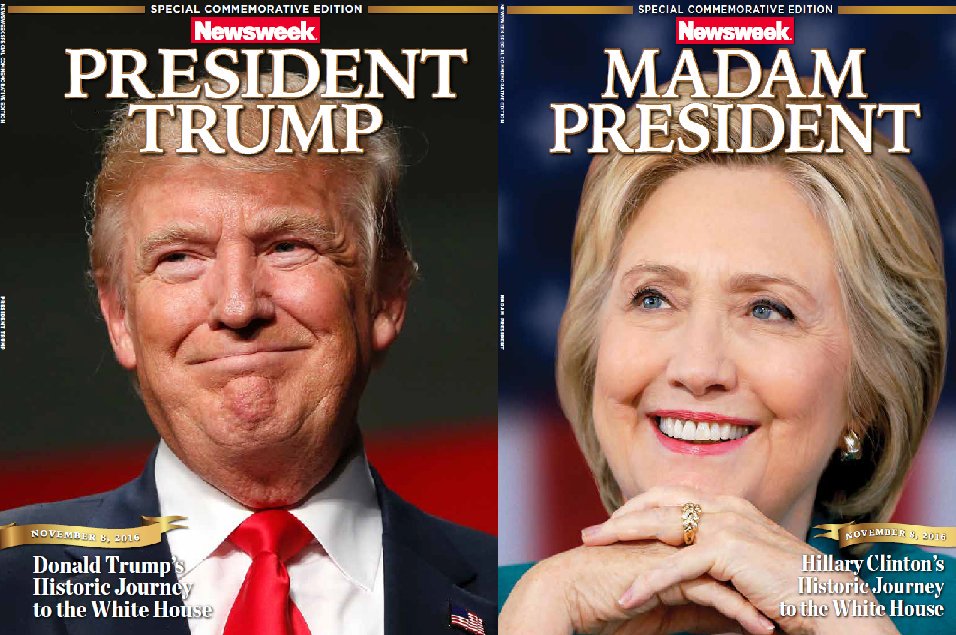 The commemorative editions are actually produced by a separate company, Topix Media, under the Newsweek banner.

But Topix made a business decision to only print the Clinton version ahead of time given that she is almost universally favored to win the election on Tuesday.

If Trump wins, the Clinton copies will be trashed and the Trump version will be rushed to the printing presses — a simple business calculation, Romando said.
"The fix is in: Newsweek already has an issue in print, boxed and ready to ship, declaring Hillary Clinton the winner," reported DC Clothesline.
"If it is real, why hasn't Newsweek prepared a parallel Trump cover? Because, as we all know, this election is rigged and the mainstream media, which may not even include Newsweak, picked sides long ago," commented True Pundit.