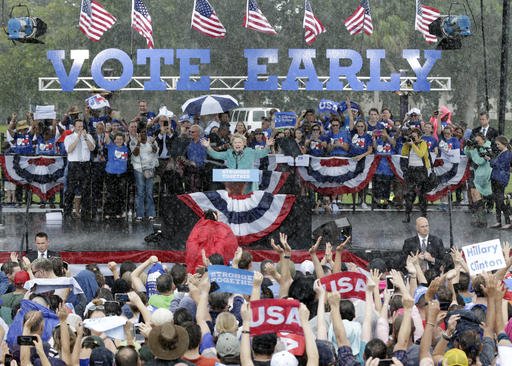 This is Hillary Clinton's ONLY scheduled rally for today and looks like heaven won't even allow it. A heavy downpour cut short Hillary's only scheduled rally Saturday in Florida.
Clinton's speech only lasted about seven minutes, and she yelled hoarsely as rain poured. Donald Trump has four events in battleground states. She has the most IRRITATING voice, especially when she screams.
Trump was scheduled to speak at five rallies Saturday – in Florida, North Carolina, Nevada, Colorado and Minnesota.