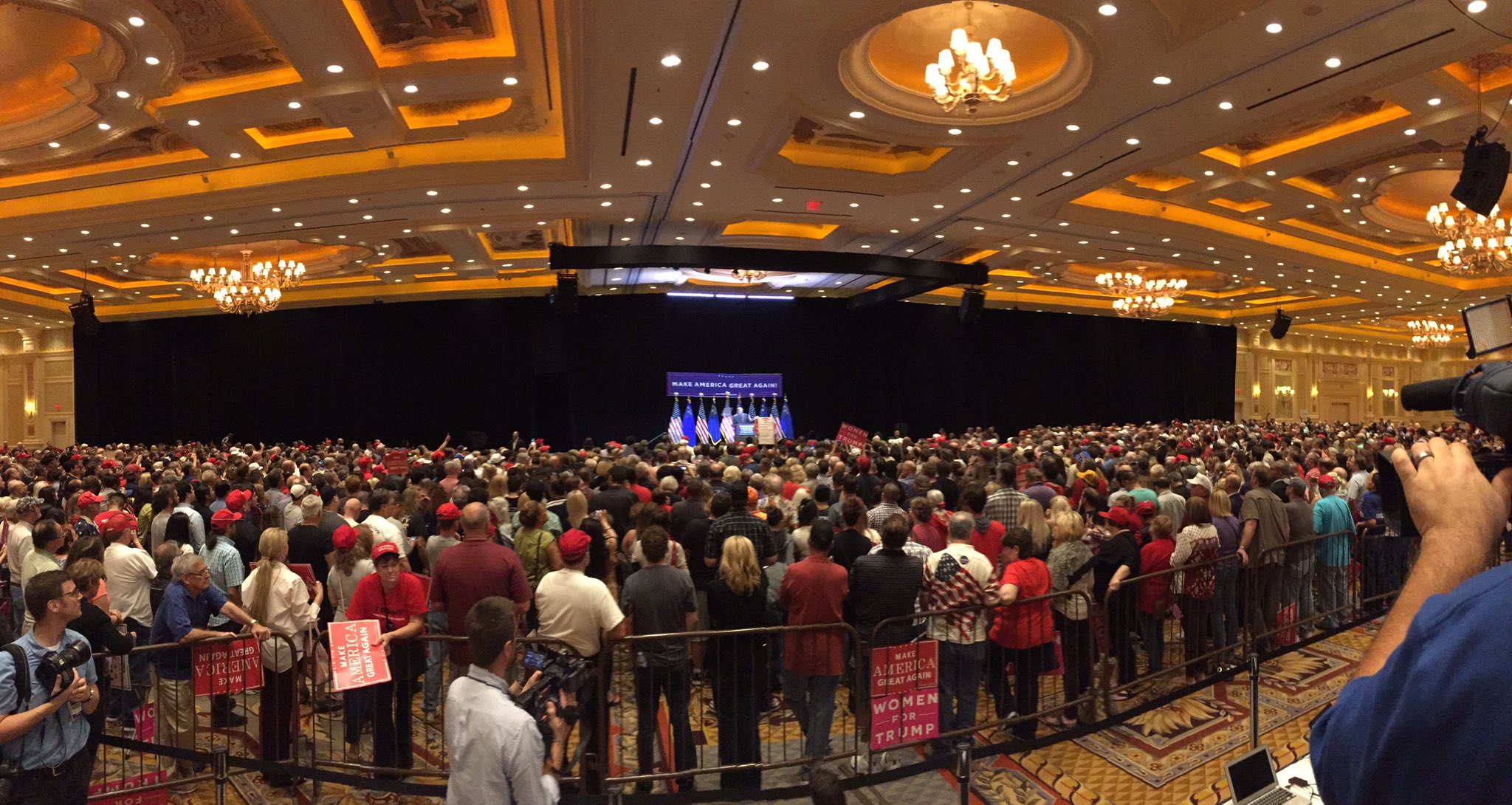 Donald Trump was in Venetian Hotel and Casino, Las Vegas, his first campaign stop for the day. At least 8,000 people were inside Palazzo ballroom and Pawn Star Rick Harrison made the introduction.
Trump got the energized crowd more revved up with 'Drain the Swamp!' chant. About hundred people lined up outside to watch the Trump's motorcade leave the area.
Trump also waved a 'Latinos for Trump sign' and a Mexican woman also went upstage endorsing Trump and legal immigration.