FBI RE-OPENING HILLARY CLINTON INVESTIGATION IS 'AN 18-WHEELER SMACKING INTO US A THE WORST POSSIBLE TIME.  We don't want it to knock us off our game. But on the second-to-last weekend of the race, we find ourselves having to tell voters, 'Keep your focus; keep your eyes on the prize.'"' – DNC CHAIR DONNA BRAZILE TO THE New York Times.
A very upset Hillary Clinton tells crowd about FBI director James Comey re-opening her case, "It's pretty strange to put something like that out with such little information right before an election," Mrs. Clinton said at a rally in Daytona Beach, Fla. "In fact, it's not just strange; it's unprecedented and it is deeply troubling."
James Comey's new inquiry into Hillary Clinton's emails four months after it was 'resolved' comes from emails discovered on the computer of Clinton aide Huma Abedin's estranged husband Anthony Weiner who's undergoing a separate investigation for texting sexually-explicit messages to a teenager.
 Donna Brazile to GOP for attacking FBI Director James Comey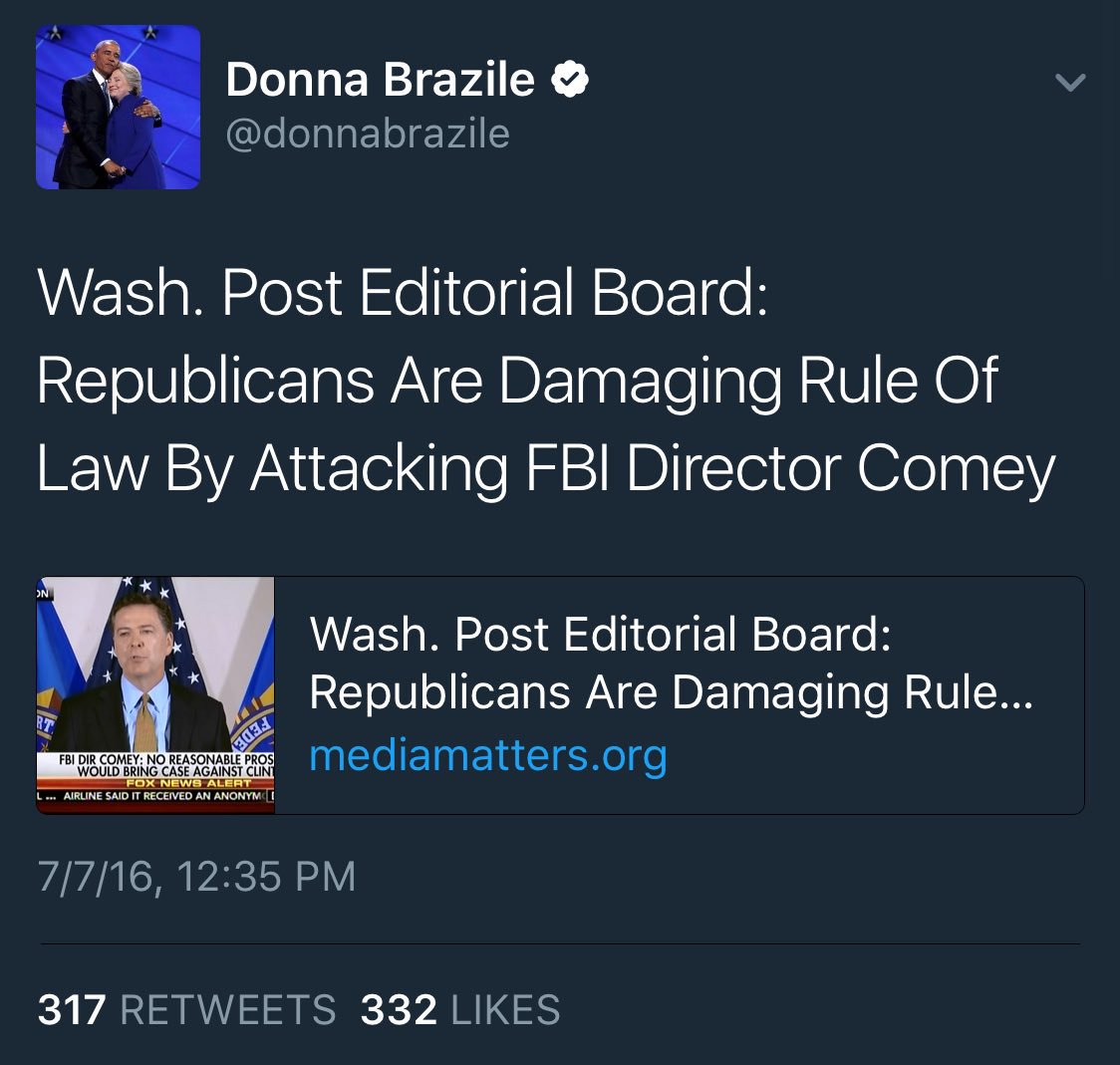 Hillary Clinton tainted the FBI 's credibility like never before – only shows what Hillary touches can become crooked if she really wants to.