UPDATE! GO FUND ME PAGE FOR DENISE SCOTT FINALLY READY AND WAS SET UP BY TRUMP SUPPORTERS. Scott defended Trump's star at Hollywood Walk of Fame after it was hammered last Wednesday by a rich Hillary supporter.  The other day a group of Democrats accused her of 'hate' and attacked the woman. Trump attorney asking for identity of this Trump supporter and now that her identity is revealed, you too can become part of helping this brave woman by donating to her GoFundMe page. The goal is to raise $100,000 for her. I say, let sky be the limit – why not! California is VERY expensive. Maybe ask her if there's a state she wants to move where she can start all over again and help her get settled in that new place. Who knows.
CLICK  here TO DONATE:
All funds will go to provide Denise care:
– Immediate & Affordable Housing
– Health Assessment and Medical Treatment
– Food Supplies
– Winter and Summer Clothing / Shoes / Hygiene Products
– Personal Identification Registration as Needed (Licenses, SS Card, Birth Certificate, etc.)
– Employment Assistance
Please donate here and pass it on.
On Saturday, Twitter users reported finding the woman in the video.
---
A homeless black woman and Trump supporter guarded Donald Trump's star at Hollywood Blvd. after a loony lib Hillary Clinton supporter smashed his star on the Hollywood Walk of Fame last Wednesday ( maybe the unhinge guy forgot to take his meds or maybe he had too much dope)
The woman was holding a sign, "20 Million Illegals and Americans Sleep on the Streets in Tents. Vote Trump."
She also held a sign, 'Did Hillary Have Sex with That woman senator Weiner's wife?.' She's referring to Huma Abedin, Hillary Clinton's top aide and rumored lover.
The good news some of Trump's supporters on twitter want to set up a Go Fund Me page and raise money as a way to show their appreciation for this brave patriot.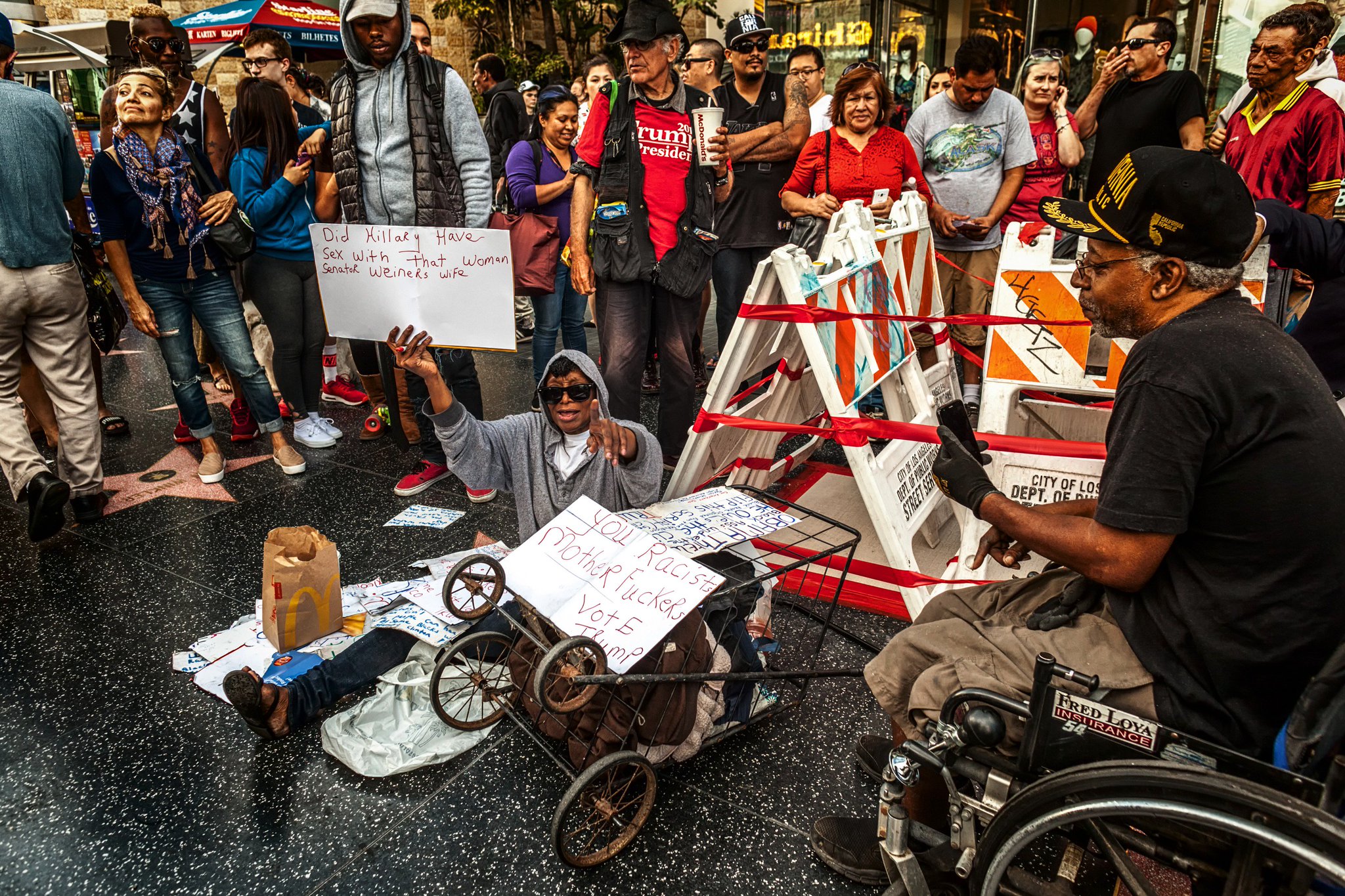 'Did Hillary have sex with that woman senator Weiner's wife?.'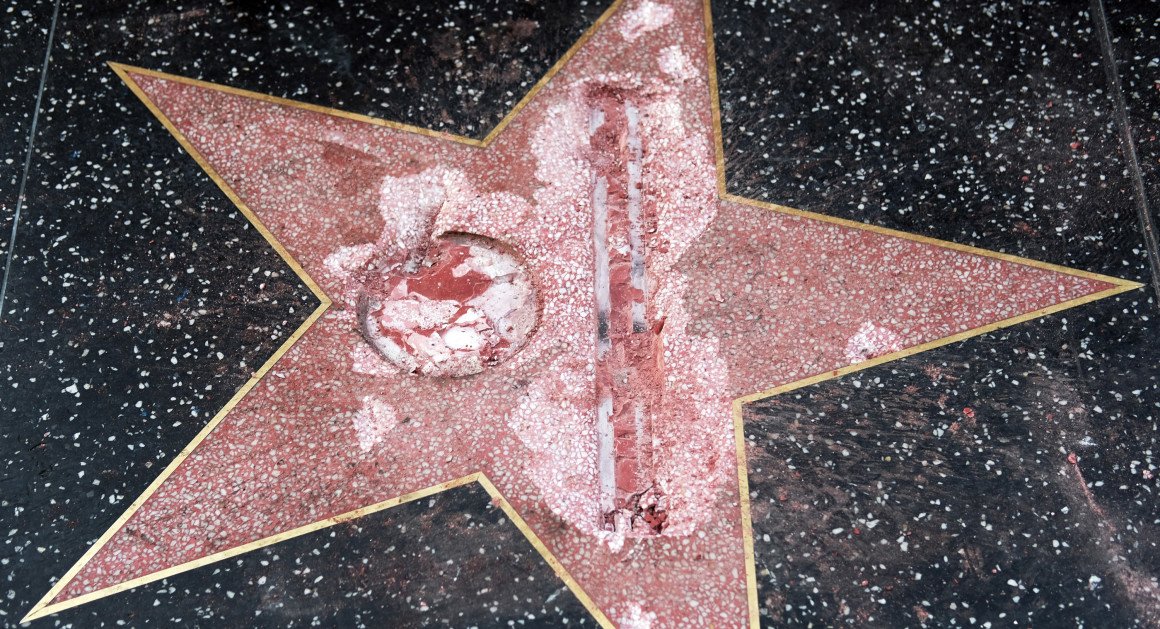 An unhinged, angry Hillary Clinton supporter smashed Trump's star on Hollywood Walk of Fame last Wednesday.