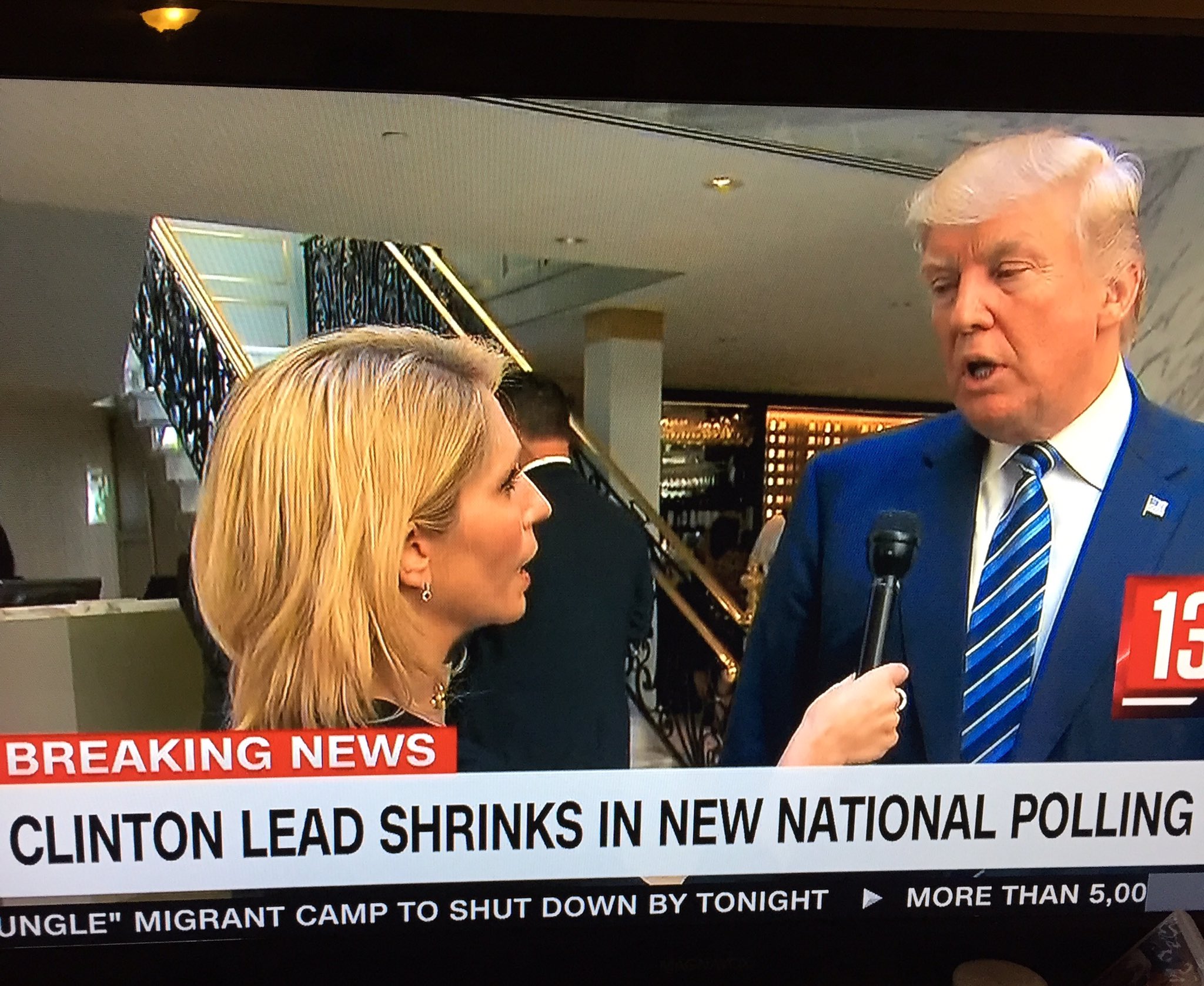 This Dana Bash of CNN, another member of Hillary Hack Lap Dogs, just asked Donald Trump the most stupid question  ever. Is this woman for real?
Dana Bash: For people who say you're taking time out of swing states to go do this, you say?
Donald Trump: I say the following. You have been covering me for the last, long time. I did yesterday 8 stops and 3 major speeches. And I've been doing this for weeks straight. I left for here for an hour-and-a-half. I'm leaving here and going to North Carolina, then I'm going to Florida, then I'm going up to New Hampshire. For you to ask me that question is actually very insulting because Hillary Clinton does one stop and then goes home and sleeps. And yet you ask me that question. I think it's a very rude question.
Trump was in Washington D.C. today for ribbon cutting of Trump International Hotel.